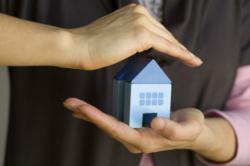 Money transfers for us which went missing, didn't happen or couldn't go through because they hadn't synchronised the bank's international codes.
London, UK (PRWEB UK) 15 May 2013
According to an article in the Telegraph, titled "Expat concerns over Lloyds' Spain sale" and published on 10/05/2013, Lloyds Banking Group plans to sell its Spanish branch network.
The 28 branches being sold will go to Banco Sabadell, and serve roughly 50 000 expat mortgage customers.
The sale of these branches shows how vulnerable expat's finances are when held in high street accounts. The loss of savers money in Cyprus last month further illustrates this problem.
David Retikin, Director of Operations at Pryce Warner International Group, commented: "High street banks only insure depositors funds up to £85 000 (€100 000) so funds above this need to be placed elsewhere as this and the recent bailout in Cyprus show that expats are often left hanging. International accounts like guaranteed deposit accounts or multi-currency accounts offer better rates of return and are not vulnerable in the same way as high street accounts."
Pryce Warner International Group have devised a buying and selling property abroad guide to help expats with these matters.
According to an article on Expatforum.com titled "Expats fear banking delays over Lloyds branch sale in Spain" published on 14/06/2015, current senior management and staff across all branches are expected to be retained.
However, expats remain concerned over the state of their finances. Jackie Woodlock, an expat living in Malaga, related several issues that occurred when these branches were originally bought from Halifax by Lloyds: "That purchase caused many problems on money transfers for us which went missing, didn't happen or couldn't go through because they hadn't synchronised the bank's international codes."