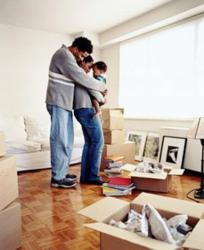 Moving You across the Globe
(PRWEB) May 15, 2013
Moving Companies, the affordable movers directory for us moving is offering their services to a number of cities across the USA since 1978, is now offering no obligation moving quotes to the customers before starting their move. The company reveals that because of their instant quotes, customers feel more confident in hiring their services. Customers can now know in advance how much they need to pay for their relocation from one place to another. US Moving charges for their moving services on the basis of number of items, instead of charging an hourly rate. This is the reason why they successfully provide with the precise quote and which happens to be affordable, at the same time.
For many people, US Moving can bring the best and most cost-effective moving option and now their free quote feature will help people in their decision making. For years, they have helped above 400,000 people to successfully move from one place and settle in a new place. Numerous people who require moving services have appreciated their instant quote feature, which helps them in finding the right moving company in an affordable manner.
One of the customers of the company reveals, "It always helps you when you know the real-time cost of moving in advance. Many companies do not reveal the exact cost of their moving services and at the end, you receive an exorbitant bill with several types of hidden costs that you would have never supposed to pay. On the contrary, US Moving gives you a final quote before the move and you pay the same amount once the job is completed."
US Moving help people who want to move their office, homes, condos or even entire business setups. And one can receive a free quote from them for any type of moving services throughout the United States. Now, their instant quote offers people a peace of mind and helps them choosing the best and the most affordable moving service provider. For receiving a free quote from them, one can visit their website http://www.us-moving.com
About US Moving
US Moving provides customers with quality moving services at affordable rates, after comparing prices of several moving companies. The company was founded in 1978 and they have been moving homes, offices and condos in a number of cities throughout the USA. They offer instant quotes for the moving services they offer to their customers, and calculate their costs on the basis of the number of items they move. This is the reason why they provide with an affordable and exact quote.