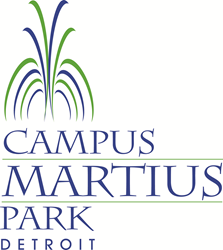 Detroit, MI (PRWEB) May 14, 2013
Earn revenue, generate awareness, distribute coupons and promotional materials, and have the opportunity to make live TV and radio appearances! All of this can be done by applying to be a summer time food or artisan vendor in Cadillac Square at Campus Martius Park. That's right; Campus Martius Park is now accepting applications for weekly Summer Time Food Vendors and monthly Market vendors in Cadillac Square!
The Market at Campus Martius Park will feature an area dedicated to dynamic retailers, artists, designers, crafters, vintage/antique dealers, craft-prepared food products, and distinctive apparel, home goods, and accessory brands during the popular entertainment series 4th Fridays and the Saturdays that follow. The Market will be carefully designed to invite patrons and passersby in while maximizing vendors' visibility the fourth Friday and Saturday in June, July, and August.
Food Vending will take place on Cadillac Square, located between Woodward Avenue and Bates Street. Restaurants and concessionaires will be available at a variety of locations in two areas: Restaurant District and Dessert District.
Summer Time Food and The Market vendors will be supported through a comprehensive marketing and advertising program that spotlights the vendors through the Campus Martius Park Website; e-blasts to Campus Martius workers and their families; and inclusion in the event listings, advertising, and official maps. During the summer months, there are thousands of workers, residents and visitors that walk daily through the Campus Martius District. The customers will be surrounded with games, music, chairs, tables, and umbrellas to enhance the experience.
The Market at Campus Martius Operating Hours:
June 28 11am to 9pm
June 29 11am to 7pm
July 26 11am to 9pm
July 27 11am to 7pm
August 23 11am to 9pm
August 24 11am to 7pm
Vendors interested in participating at The Market at Campus Martius Park can retrieve an application at http://www.CampusMartiusPark.org and emailing the completed application to: OpportunityDetroitMarket(at)downtowndetroit(dot)org.
Summer Time Food at Campus Martius Park Operating Hours:
June 10 – 14 10am to 2pm July22 – 26 10am to 2pm
June 17 – 20 10am to 2pm July 29 – August 2 10am to 2pm
June 24 – 28 10am to 2pm August 5 – 9 10am to 2pm
July 8 – 12 10am to 2pm August 12 – 16 10am to 2pm
July 15 – 19 10am to 2pm August 19 – 23 10am to 2pm
Food Vendors interested in participating in Summer Time Food at Campus Martius Park can retrieve an application at http://www.CampusMartiusPark.org and emailing the completed application to: OpportunityDetroitFood(at)downtowndetroit(dot)org.
About Campus Martius Park
Campus Martius Park, Detroit's Gathering Place and the centerpiece of revitalization in downtown, is a legacy gift to the city of Detroit from the Detroit 300 Conservancy, a nonprofit organization that has raised over $20 million to design, construct, and operate the Park through businesses, foundations, and individual donations. The nationally recognized Campus Martius Park is the recent recipient of The 2010 Urban Land Institute's Amanda Burden Open Space Award. Program Planning for the Park was by Project For Public Spaces and the Park's designer was Rundell Ernstberger Associates, LLC. For more information, contact the Detroit 300 Conservancy at 313-962-0101 or visit http://www.campusmartiuspark.org.
# # #