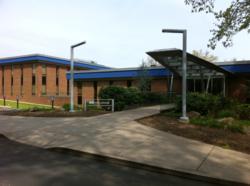 "We are extremely proud to once again be named one of the Healthiest Employers of Western Pennsylvania," David L. Schutt, PhD, Chief Executive Officer of SAE International
WARRENDALE, PA (PRWEB) May 14, 2013
For the second consecutive year, SAE International has been named one of the Healthiest Employers of Western Pennsylvania, 100-499 employees category, by the Pittsburgh Business Times.
"We are extremely proud to once again be named one of the Healthiest Employers of Western Pennsylvania," David L. Schutt, PhD, Chief Executive Officer of SAE International, said.
"This distinction validates our efforts to provide the programs and equipment necessary to help our employees achieve their fitness goals. Physical fitness is a long-term commitment and SAE International wants to make sure our employees have everything they need to succeed."
SAE International was selected as one of Western Pennsylvania's healthiest employers because of the range and scope of its wellness programs. Included is a new exercise room that features new cardio equipment and free weights, along with space for yoga and low-impact aerobic classes.
SAE International also uses a "Wise and Well Committee" which incorporates employees from various areas of the company to coordinate activities. This includes the use of a health and wellness observance calendar to highlight many areas for healthy educational lunch-and-learn subjects. SAE International's annual "Benefits Fair" brings vendors together for employees to be involved in health screening and information sharing. In addition, SAE International has an on-site wellness coach and massage therapists and the company maintains a walking trail and supports organized sports for employees.
SAE International is a global association of more than 138,000 engineers and related technical experts in the aerospace, automotive and commercial-vehicle industries. SAE International's core competencies are life-long learning and voluntary consensus standards development. SAE International's charitable arm is the SAE Foundation, which supports many programs, including A World In Motion® and the Collegiate Design Series™.