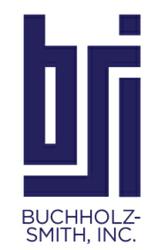 Offering the BSI guarantee against defects in workmanship has a lot to do with our steady growth over the years.
West Plains, Mo. (PRWEB) May 16, 2013
BSI (Buchholz-Smith, Inc.) announced it is celebrating 25 years as a reliable custom fabrication resource for the plating, chemical and waste water industries. Since first opening its doors in 1988, the company has steadily grown in both size and capabilities, beginning as a one-building fabrication shop and evolving into a five-building operation that is equipped with state-of-the-art extrusion guns, butt welders and CNC machines. BSI owner Joey Smith credits quality and accountability for much of his company's continual expansion: "Our craftsmen take personal pride in the products we fabricate, and we approach every project as if we'd be relying on it year after year ourselves. Offering the BSI guarantee against defects in workmanship has a lot to do with our steady growth over the years."
Attention to detail and a commitment to timely delivery has led to an impressive list of customers for BSI. Last year alone, BSI fabricated more than 150 plating barrels for one company that plates automotive parts. BSI has produced rack-line tanks for leaders in the kitchen and bathroom fixtures industry as well as plating lines for an airplane and helicopter motor repair and maintenance company. They have also made plastic tanks and barrels for a wide variety of businesses. Regardless of the size of the order, BSI carefully crafts ever product they deliver.
Asked what sets BSI apart from other plastic fabrication specialists, Smith noted their capabilities to meet any need, stating that BSI recently completed a 54-barrel plating line as well as 50-foot-long tanks used for anodizing airplane wings. Smith also referenced a number of other key differentiators: "While many competitors are in reduction mode, opting for thinner, cheaper materials, BSI won't waver from our strict quality standards. We start with thicker, stronger materials and the latest technology from Wegener Welding so we can craft excellent products that simply do not fail."
BSI considers the costs of strong materials and powerful equipment and tools an investment in their own reputation, because equipping their crew with the best possible tools lets the company deliver products that they are confident will last and last while performing safely, as promised.
Interested parties can meet Joey Smith and other BSI representatives at the 2013 SUR/FIN Manufacturing & Technology Tradeshow & Conference in Rosemont, IL, where they will showcase some of their latest fabrication innovations at Booth 114, including the patent-pending LOCK-JAW™ Plating Barrel. "We're excited to join our industry colleagues at SUR/FIN this year," Smith stated, "and talk shop about the latest breakthroughs in surface finishing as well as how truly custom, high-quality plastic fabrication leads to impressive finishes and cost savings on the production floor."
For more information on custom fabrication of plastic tanks, barrels and plating lines, or for further details on the SUR/FIN conference, contact BSI at 800.588.7822 or by email at contact(at)plastictankshop(dot)com.