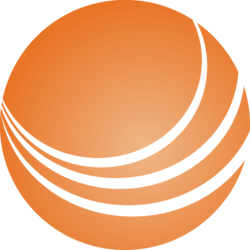 The more successful businesses are at preventing threats from reaching their network, the more ensure they can be that their business practices remain secure
(PRWEB) May 17, 2013
BroadConnect, the leading provider of hosted Voice, Video, Data and IT Security solutions in North America, announced the latest launch on their newly extended hosted security capabilities designed to facilitate greater network performance and productivity for SMBs and enterprises.
BroadConnect's hosted security solutions are designed to manage cloud-based signature updates, cleaning, and scanning resulting in a leaner delivery of data. The latest security service identifies potentially dangerous content at the network edge and prevents it entry to the system.
"Defending against the high volume of attempted IT security breaches can be an overwhelming feat – even for the most capable IT team," said Raman Prasher, Sales Engineer, at BroadConnect. "The more successful businesses are at preventing threats from reaching their network, the more ensure they can be that their business practices remain secure."
According to BroadConnect's recent research, nearly 64% of businesses have enlisted the services of an outside security provider to manage all threats to their business networks. Businesses of all sizes can trust BroadConnect to provide state-of-the-art security solutions capable of delivering layered security including: anti-virus, anti-spyware, firewall, web filtering, etc. Each of BroadConnect's proven security services can be fully deployed from the cloud, at the client site, or in a hybrid-combination to facilitate an in-depth security solution that is right for the customer.
"Cloud-delivered security solutions are quickly becoming the norm for businesses hoping to expand," said Joel Coloma, Senior Avaya Technical Specialist at BroadConnect. "We have been diligent in our approach, taking the necessary precautions to ensure that our privately managed network offers clean data transmission that is secure to the core so that our business partners can feel confident in enlisting us to help them keep their operations secure."
BroadConnect's newest managed security solution features some of the most advanced reporting features available, including detailed statistics on virus detection, firewall logs, IPS alerts and a detailed account of denied address destinations. These reports are delivered to system users and administrators on a weekly basis for ongoing monitoring to ensure effectiveness of BroadConnect services.
Furthermore, BroadConnect hosted security solutions are presented in SaaS former, meaning there is no need for physical infrastructure, no OEM support contracts needed, and service on demand can be provisioned instantly.
About BroadConnect Telecom
At BroadConnect, we operate our own North America wide private voice and data network. This allows us to control the first and last mile of service, meaning crystal clear voice calls that are securely delivered and are always prioritized over data communications. Our goal is to exceed established performance standards while offering our customers innovative communication solutions coupled with the highest personal service. Please visit http://www.broadconnect.ca/ and http://www.broadconnectusa.com/ for more information.