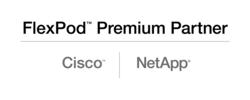 Nexus has ambitiously worked to become recognized as one of only 10 FlexPod Premium Partners in the U.S.
Valencia, CA (PRWEB) May 21, 2013
Nexus IS, Inc. (Nexus), an industry leader in Advanced Technology deployment, today announced that it has been designated a FlexPod Premium Partner by Cisco and NetApp to provide solutions and services supporting the FlexPod® data center solution. As a FlexPod Premium Partner, Nexus is recognized for its advanced competencies in supporting customers as a trusted adviser in deploying FlexPod solutions.
FlexPod is a pretested and validated solution that combines networking, computing, and storage in a shared infrastructure and supports multiple applications and workloads to help customers accelerate and simplify their transition to the cloud.
As a channel partner of Cisco and NetApp, Nexus will be able to assist customers with implementing and configuring virtualized data center solutions based on the validated FlexPod shared infrastructure, as well as help customers develop and adhere to best practices for building and managing best-in-class solutions from Cisco and NetApp. The flexible, scalable shared infrastructure is pretested to lower deployment risk, increase data center efficiencies, and create a flexible information technology (IT) environment to build a private cloud.
"To further demonstrate our expertise and knowledge as the go-to cloud solutions provider, Nexus has ambitiously worked to become recognized as one of only 10 FlexPod Premium Partners in the U.S.," said Steve Rogers, Director of Data Center Practice for Nexus. "The flexible configuration options, advanced capabilities and scalability of FlexPod make it a simple choice for our customers who want to make the transition to the cloud with a standardized and pre-validated UCS architecture. FlexPod is a complete solution that allows companies to utilize existing storage assets and is typically up and running in less than 90 days, accelerating the adoption of cloud services."
Cisco and NetApp® FlexPod is a validated shared infrastructure that features the Cisco UCS® server, Cisco network switches, and NetApp unified storage systems running on Data ONTAP® software. The design architecture has been jointly tested and validated as a Cisco Validated Design, so Nexus can quickly assess customer needs and deploy integrated solutions from Cisco and NetApp that meet the stringent requirements of their dynamic data centers.