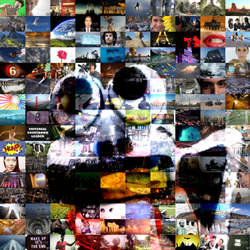 We help people tell stories and the use of video will be more widespread. It's a massive opportunity.
Oslo, Norway (PRWEB) May 14, 2013
Clipcanvas, the Norwegian based video marketplace, just announced they have released a completely new design and user experience for their services. In previous years, Clipcanvas has taken the non-traditional approach of presenting their service in a sleek and completely dark "night mode"-style interface, but now the service looks a lot brighter, more user-friendly and intuitive to use.
According to Cato Salter, founder and CEO for Clipcanvas, the change has been an ongoing process, "We have been discussing this for a long time, several years actually, but we were so passionate about our user interface and constantly got great feedback from those using it, so this has been a hard decision to make. Still, we decided that the best way to take advantage of some of the new abilities in CSS3 and modern web design techniques was to opt for a more traditional user experience. We killed our darling, and now we're ready to see it rise from the ashes." Follow this link to visit Clipcanvas and explore the changes yourself.
Clipcanvas have also made a big change in their market approach, targeting a wider audience signified by their new main slogans 'Get videos for any project' and 'We help people tell stories every day - Let us be part of yours.' Cato explains, "Well, this is really what it's all about, helping people tell stories. It's the essence of what we do. Our main users today are filmmakers, videographers and video editing and post-production artists, but in the years to come we are 100% sure the use of video to tell stories will be widespread." He goes on, "In many settings where images are used for communication today, video will be used tomorrow. Video drives todays development of portable devices, like mobile and pads, people consume entertainment like never before, and it is only a matter of time before this focus hits the marketing spend of traditional business, industry and trade. Video implies longer sessions for user engagement, offers the sender an opportunity to tell more complex stories and currently implies a massive opportunity as far as we can tell." When confronted with the question that we have already heard this story many times before, Cato explained that the market just takes a long time to develop, is costly and that it demands different skills of the end user compared to what is required from someone using images. "Just look at the young generations of today, they have no problems putting together videos to tell stories. They just know how to do it and the tools are already there. They're not waiting."
In the video marketplace industry, Clipcanvas is the first to take a more general approach to their market and users like this, and it's a bold move. In previous years, they have already added freemium clips, production music and video editing capabilities to their service in order to offer a more complete set of tools for video creatives. On the question of where Cato sees Clipcanvas going in the future, he says "I expect the use of video to be widespread, our job is to make it so. We have been working on this opportunity for many years now, and we know a great deal about this business and where we want to go. However, we have always been faced with the challenge of attracting sufficient growth funding, and the European market has been sluggish in the past years. This has held us back. We are now turning our attention towards the North-American market, and intend to establish our presence there to compete more aggressively. In order to take the next step, we are now also reaching out to investors who see the obvious opportunities inherent in this market and who are willing to take risk in order to transform Clipcanvas from what it is today, into something significant that anyone can use." So the message seems pretty clear, if you recognize the potential for this market going forward, reach out to Cato.
In any case, make sure to visit Clipcanvas and check out their brand new pages.
About Clipcanvas
Clipcanvas offers videos for any project. Comprising more than 450.000 clips, crowd-sourced through thousands of videographers, it is currently one of the largest sources for creative and editorial video on the interweb. Videos are licensed for perpetual use via one-time license fees.
To learn more about Clipcanvas, visit their service on http://www.clipcanvas.com