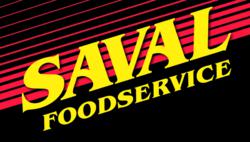 Elkridge, Maryland (PRWEB) May 15, 2013
Saval Foodservice, the area's largest independent broadline foodservice distributor, has announced that it is now the Premier distributor of Roseda Beef in the Baltimore/Washington/Virginia market. Roseda Beef grades equal to Choice or higher, guaranteeing ideal tenderness and flavor, available either whole or custom-cut for the discerning customer.
Roseda Beef offers consistency in size, flavor, and texture. Roseda is an all-natural, local, 100% Black Angus; pasture-raised with no growth hormones, daily antibiotics, or synthetic ingredients. The beef is dry aged after harvest in refrigerated coolers for a period of 14 to 21 days, adding tenderness and flavor to an already first-rate product. An extraordinary combination of exceptional flavor and quality preferred by discriminating chefs, Roseda Beef is distributed under Saval's commitment to providing high-quality, cost-effective, flavorful products to its customers.
For over 80 years, Saval Foodservice has been a distributor of foodservice products to commercial restaurants, hotels, and grocery stores. Saval is a progressive, independent, broadline foodservice distributor serving the Mid-Atlantic region. For more information, please call 410-379-5100.