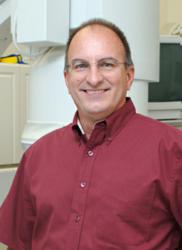 I'm excited to help the general practice veterinarian understand how to best use ultrasound to improve patient outcomes.
Irvine, CA (PRWEB) May 16, 2013
VetImaging today announced that Dr. John Mattoon has joined the company in the newly created position of Chief Medical Officer. Dr. Mattoon will report to Guy Hammond, VetImaging's Chief Executive Officer. Dr. Mattoon will focus on clinical leadership, ultrasound education and strategic clinical relationships.
"The successful use of diagnostic ultrasound requires an understanding of imaging fundamentals coupled with a thorough understanding of the clinical application. I am thrilled that we can put to use Dr. Mattoon's extensive knowledge and understanding of the modality for the improvement of clinical utilization," said Mr. Hammond. "John is truly one of the leading authorities in veterinary ultrasound and will be able to help us further our mission – making a significant difference in veterinary medicine through ultrasound."
Following a successful career of 26 years in academia, this will be Dr. Mattoon's first industry venture outside of the university setting. "I have been approached in the past about making the jump to industry, but I just never found a compelling reason to make the move prior to now," said Dr. Mattoon. "When Guy approached me about this position and detailed his vision of truly making a difference in the way ultrasound should be used in general practice medicine, I was captivated. I am excited to bring my experience in educating students to help the general practice veterinarian understand how to best use this ever-evolving modality to improve patient outcomes."
Dr. Mattoon has extensive experience in education and small animal ultrasound. A frequent lecturer at conferences throughout the world, he most recently was a Professor of Radiology at the Washington State University College of Veterinary Medicine. Dr. Mattoon has been an advocate for the advancement of veterinary imaging sciences through teaching, service and research and has been honored with numerous teaching awards. A Diplomate of the American College of Veterinary Radiology, he has served that college in various positions for many years, including the Presidency in 2006. Dr. Mattoon enjoys all aspects of clinical radiology, but is best known for his interest in diagnostic ultrasound. He is co-editor and author of the seminal textbook Small Animal Diagnostic Ultrasound. VetImaging is honored to add Dr. Mattoon to their outstanding team of employees that one and all are dedicated to making a difference for the veterinary community.
About VetImaging
Irvine, California based VetImaging is a leading provider of diagnostic ultrasound equipment and education to the veterinary marketplace. Founded in 2007, the company has a stated mission "to make a significant difference in veterinary medicine through ultrasound." Since it's founding, the company has focused on helping doctors achieve the promise of improving patient outcomes through ultrasound. The foundation of this work has been the company's commitment to improving ultrasound utilization through educational resources. VetImaging is the exclusive North American distributor of SonoSite® equipment within the veterinary market. SonoSite is the innovator and world leader in point-of-care ultrasound. It manufactures its equipment exclusively at its Bothell, WA facility.