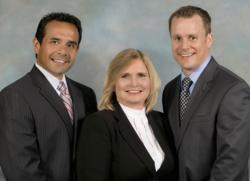 Fountain Valley, CA (PRWEB) May 15, 2013
The LPL financial advisors at IWM Partners are sponsoring this year's Surf City Spiel, a curling tournament hosted by the Orange County Curling Club that will take place June 21 through 23 at Westminster Ice. As an event sponsor IWM Partners is supporting one of the four events, which in addition to the competition features a raffle, prizes, games, food and a live band.
IWM Partners, a financial consulting firm specializing in retirement planning, first got involved with the Orange County Curling Club through a financial planning client who is active in the club. This year's competition has expanded from one day to three days and will involve teams from across the United States.
Curling is game in which two teams of four players slide granite rocks, which are 41 pounds each, down the ice. Players sweep or brush the ice in front of the rock to keep it moving.
Although curling clubs started appearing in the United States in 1830, the sport gained in popularity with the 2002 Olympics. The Orange County Curling Club, a 501(c)(3) charitable organization, was established in 2009.
In addition to the support IWM Partners is providing to the 2013 Surf City Spiel, the wealth management firm is also contributing $2,000 to this year's March of Babies, a March of Dimes fundraising effort helping to prevent premature birth, birth defects and infant mortality.
About IWM Partners
With more than 40 years combined experience and working with more than $150 million of advisory assets through LPL Financial, Shawn Hochuli, Barbara Stowell and Michael Hernandez, CFP®, have the necessary skills to help clients feel at ease while navigating these unpredictable financial times. From investment management and estate planning, to insurance and tax strategies, the Orange County LPL financial advisors at IWM Partners help clients move comfortably into retirement. Learn more at IWMPartners.com.
The financial consultants at IWM Partners are registered representatives with and Securities and Advisory services offered through LPL Financial, a Registered Investment Advisor. Member FINRA/SIPC.
###