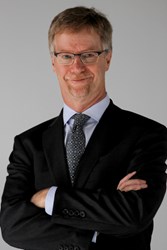 Every customer is the center of your universe...
San Jose, CA (PRWEB) May 15, 2013
This Saturday, May 18, CONNECT! Online Radio Show for Professional Sellers will feature an interview starring guest speaker Andy Paul, author of the award-winning book, "Zero-Time Selling: 10 Essential Steps to Accelerate Every Company's Sales." Deb Calvert, president of People First Productivity Solutions and host of CONNECT! Online Radio Show, will interview Paul about his book, urgency in sales, customer relationships and more.
Andy Paul founded his company, Zero-Time Selling, in 2000, after spending 20+ years as a VP of Sales and sales manager in a range of companies throughout Silicon Valley and Southern California. Splitting his time between his New York and San Diego offices, Paul is now a highly sought-after speaker, executive coach and workshop facilitator. He has been an adviser to numerous CEOs to improve the sales process, productivity and performance at dozens of companies.
During the show, Deb and Andy will discuss his philosophies on "HOW you sell is as big a differentiator to the buyer as WHAT you sell," and how sellers can better manage their time, their sales process and their relationships with their customers. The show will start at 9:00 AM PDT, and listeners are invited to send in their questions for Deb and Andy via email beforehand to deb.calvert(at)peoplefirstps(dot)com. To tune in on Saturday morning, go to the CONNECT! page at blogtalkradio.com, and to call in live dial (347) 202-0896.
This program will be available for download on iTunes or at the link above after the broadcast, too. You can listen to the archived recording of this broadcast as well as tuning in to hear a variety of topics and guests that have been featured on the program. To access the archives, go to http://peoplefirstps.com/category/radio-shows/.
About:
CONNECT! Online Radio for Selling Professionals provides a bi-weekly forum for sales coaching and discussion. CONNECT! is brought to you by People First Productivity Solutions, a coaching, training and consulting firm, by "Building Organizational Strength by Putting People First." People First Productivity Solutions was founded in 2006 by Deb Calvert, formerly a corporate Sales an HR executive with a Fortune 500 company.