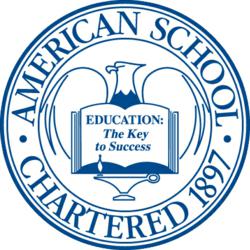 Lansing, IL (PRWEB) May 21, 2013
The American School is pleased to exhibit at the FPEA Florida Homeschool Convention this weekend at the Gaylord Palms in Kissimmee. Attendees who stop by booth 400 on Thursday, May 23, from 5-9 p.m.; on Friday, May 24, from 9 a.m.-7 p.m., and on Saturday, May 25, from 9 a.m.-6 p.m. will learn more about the American School's accredited high school diploma programs and courses.
The American School's General High School Program is perfect for those who plan on joining the workforce or attending a community college after graduation. The College Preparatory Program, meanwhile, is designed for those who plan on attending a four-year college or university after graduation. Both programs contain 18 units of credit with room for elective courses.
In total, the American School offers more than 70 courses, many of which are available in paper-based and online formats. Online exams in select paper-based courses are also available. All American School courses are available to be taken individually to supplement existing homeschool programs or simply for personal enrichment.
Since its founding in 1897, the American School has helped more than three million students around the world earn their high school diplomas. The American School is accredited by AdvancED and the North Central Assocation-Commission on Accreditation and School Improvement.