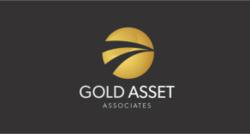 (PRWEB UK) 15 May 2013
Gold Asset Associates are extremely pleased about finalising their new partnership with Landmarks resources and believe the un-mined gold, GAPAS will allow private investors to make money with gold.
It is known globally that Canada Gold mines produce some of the finest quality gold throughout the world.
Investors have been timid of late when it comes to the standard way of investing in Gold, with recent fluctuations in the price of Gold.
Now however with the Gold asset proceed allocation method of investing, Gold Asset Associates believe they have truly tapped into a unique opportunity.
Gold Asset Associates contact information:
Website: http://www.goldassetassociates.com
Email: admin(at)goldassetassociates(dot)com
Tel: +44 (0)203 137 1609