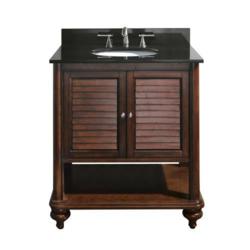 Explore Avanity vanities at Goedeker's.
Ballwin, MO (PRWEB) May 17, 2013
Goedeker's, an online home goods retailer, is proud to expand their selection of fine Avanity bathroom vanities.
"These beautiful vanities from Avanity will enhance any home," says Steve Goedeker, CEO of Goedeker's. "Being able to offer even more of a selection to our customers is a pleasure."
Explore Avanity vanities at Goedeker's.
About Goedeker's
For more than six decades, Goedeker's has set the standard for excellence in the St. Louis retail appliance market. Since expanding online, Goedeker's has brought the same tradition of excellence to the nation. Goedeker's has continued to grow offering furniture, mattresses, and plumbing supplies, in addition to major appliances. Discover special appliance package deals, GE Appliances and real customer reviews at Goedekers.com.
About Avanity
At Avanity, ideas stem from customer need. Our mission is deeply rooted in understanding our customer. Innovative product; compelling design; quality workmanship; superior customer service; a fair price—these are basics every customer expects and we believe every customer deserves. But none of these components hold value unless customer need is fulfilled. We offer a large assortment of designs featuring Contemporary, Transitional, Americana and Traditional details. Whether you are designing for a custom home or converted space, Avanity products possess a unique aura of individuality that will enhance any environment. Our customers know what they want. Avanity is listening.