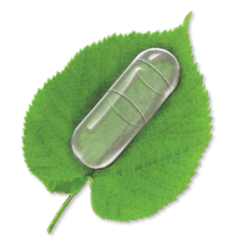 We've taken a leadership role in developing novel capsules and maintaining high quality manufacturing standards.
Bornem, Belgium and Morristown, NJ (PRWEB) May 15, 2013
As customer demand for high quality, organic health and nutrition products grows globally, so does the level of scrutiny regarding source ingredients and product traceability. Recent surveys in the UK* confirm this growing sense of concern among consumers, resulting in the implementation of new safety and quality guidelines by health and regulatory authorities.
Fittingly, product quality and ingredient traceability issues – including staying ahead of evolving regulatory requirements – are a major focus at VitaFoods Europe 2013. As an industry leader and innovator, Capsugel provides a critical industry voice to global regulatory bodies, taking an active role to ensure high standards of quality and integrity for the health and nutrition industry.
"At Capsugel, we strongly believe that staying ahead of the product integrity curve makes good business sense, and that establishing a reputation for marketing safe, high quality products that meet established Good Manufacturing Practices is crucial for the industry in general," said Peter Zambetti, Director of Global Business Development at Capsugel and a VitaFoods Europe session chairperson. "For more than 100 years, Capsugel has produced innovative dosage form solutions for encapsulating products that meet the evolving needs of the health and nutrition market. As part of this legacy, we've taken a leadership role in developing novel capsules – such as the alternate polymer products currently in high demand – and maintaining high quality manufacturing standards."
Alternate polymer capsules answer many consumer and industry demands for improved delivery mechanisms as well as innovative dosage forms that are high quality and vegetarian/vegan friendly. Moreover the vegetarian capsule options provided by Capsugel can help to ease manufacturing and regulatory processes.
Composed of vegetal origin products, acid-resistant DRcaps capsules provide an easy-to-use, coating-free dosage form, usable by most consumers regardless of cultural, religious or dietary boundaries. Advances in alternate polymer science also allow Capsugel to offer VCaps Plus® capsules, a vegetarian option developed without secondary gelling agents for faster, more consistent dissolution, and vegetarian Licaps® liquid-filled hard capsules enhanced with Fusion® sealing technology. All products are HPMC-based and are suitable for use with organic food supplements marketed in Europe.
"Our vegetarian-based, HPMC capsules provide excellent, high quality encapsulation solutions for health and nutrition manufacturers that are in step with consumer capsule preferences," said Nicolas Madit, PhD, Business Development Manager at Capsugel, and VitaFoods Europe 2013 Seminar Theater speaker. "Alternate polymer products such as DRcaps capsules also offer advantages such as reducing the manufacturing complexity of adding acid-resistant properties to oral dosage forms."
"A recent survey* shows that consumers have high expectations for natural products. Our vegetarian dosage forms are an excellent opportunity to provide consumers with what they expect, and help customers gain new market share. Capsugel is pleased to be able to offer the broadest portfolio of vegetarian capsules in the H&N industry," added Dr. Madit.
As a major sponsor of VitaFoods Europe 2013, Capsugel is sponsoring the Ingredients From Nature session, chaired by Peter Zambetti, on May 16th from 13:45-16:00. Additionally, Dr. Madit's session, entitled Vegetarian Capsules: Versatility in Addressing Market Complex and Diversified Applications, will occur as part of VitaFoods Seminar Theater on May 15th from 12:50-13:20.
ABOUT CAPSUGEL
Capsugel is a global leader in innovative dosage forms and solutions for the healthcare industry. Offering a comprehensive array of products and services, from hard gelatin, liquid-filled, and vegetarian capsules to R&D product development, proprietary technology platforms and commercial manufacturing solutions, Capsugel is at the forefront of innovation providing end-to-end support to customers from early formulation to final production. For more information about Capsugel, visit http://www.capsugel.com.
*1 Provenance in Food and Drink – UK – March 2013, http://store.mintel.com/provenance-in-food-and-drink-uk-march-2013
*2 Survey TNS & XTC – SIAL 2012, Capsugel