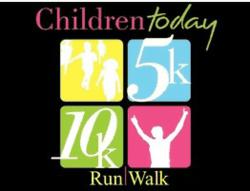 Long Beach, California (PRWEB) May 16, 2013
Co-founders of the Children's Obesity Fund, Dr. Michael Omidi and Julian Omidi are pleased to sponsor the annual Children Today 5k/10k Run-Walk fundraiser event on Memorial Day Weekend. The event raises funds for the expansion of the Children Today developmental centers, Play House West and Play House North. Children Today is a nonprofit organization that seeks to help homeless children and their families build healthy and stable lives.
"We at the Children's Obesity Fund are huge advocates for health and fitness, and the 5k/10k Run-Walk is exactly the kind of event that encourages young people to get out and get active in a fun and philanthropic way," says Dr. Michael Omidi. "We hope that we are able to help Children Today reach their fundraising goals, and we're very excited to be a part of this great event."
The Children Today 5k/10k Run-Walk takes place on May 25, 2013 at the Marina Green Park in Long Beach, with registration beginning at 6:30 a.m. All participants will receive a free t-shirt, goodie bag, and access to a fun post race party. The event will be divided into two races, the 5k and the 10k, and the participants receiving the fastest completion times within their age division will receive awards and prizes.
Children Today (http://www.childrentoday.org) was founded in 1997, shortly after two Long Beach mothers, Teresa Bixby and Jennifer Fitzgerald saw a toddler wandering unaccompanied through the streets wearing only a diaper. The ladies decided then and there that they would organize a resource for homeless children and their families, so that small children would have a safe place to learn and play while their parents were out working to improve their lives. Three years later in 2000, the first Children Today Play House opened in Long Beach. By 2008, a second branch – Play House North – opened.
The Children Today Play Houses offer early education services in addition to day care, meals and clothing donations. The Play House West is an accredited early learning center, and the Play House North is currently earning its accreditation from the National Association for the Education of Young Children. Both Play House locations offer their services entirely free of charge.
Children Today provides support and advocacy for families looking for medical care, mental health care, special education programs and permanent housing.
Co-founded by Julian Omidi and Dr. Michael Omidi, the Children's Obesity Fund (http://www.childrensobesityfund.org) hopes to help reverse the trend of rising obesity rates in America. The goal of the non-profit charity is to help people fully understand the obesity issue and its dire impacts on individuals and society as a whole -- and to use that knowledge to encourage children to grow up strong and healthy. Children's Obesity Fund partners with other organizations to educate and support parents, educators and others so that we can all work together to raise healthy, active, social, and happy children. While the organization does not accept donations, it does encourage direct contributions of money and talents to the associations featured on our website. Children's Obesity Fund is on Facebook as well as Google+, Twitter, and Pinterest.