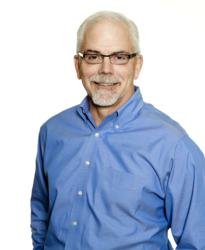 "Optisense is on the fast track and Scott is a proven sales leader," says Stephen Prince, CEO. His expertise across AMI, AMR, energy efficiency, and demand management will accelerate our MV solutions being deployed worldwide."
Plano, TX (PRWEB) May 14, 2013
Optisense Network, LLC™, (http://www.optisense.net) a leading global provider of optical sensor-based solutions for Distribution Automation networks that enable the Smart Grid, announced today the appointment of Scott G. Durham as Vice President, Global Sales.
Recruited to build and manage the Optisense solutions sales team, Scott Durham is a seasoned Smart Grid sales executive who has captured more than $250M in new sales over 12 years across a range of Smart Grid technologies.
"Optisense Network is very excited that Scott has joined our team," says Stephen Prince, CEO of Optisense. "Optisense is on the fast track and Scott is a proven sales leader. His broad industry experience across AMI and AMR communications systems, energy efficiency, demand management products and services, and the digital grid will accelerate our medium voltage solutions being deployed across North America, EMEA, Asia and South America."
Formerly with Tendril, Inc. and Elster Integrated Solutions, Scott Durham has managed worldwide direct and indirect sales forces, developed and implemented strategic sales, marketing and operations plans, and is responsible for more than $250M in new sales over the past 12 years.
As Vice President of Utility Solutions at Tendril, Inc. a provider of energy efficiency and demand/peak load management solutions to utilities and their end use customers, Scott grew bookings from $4M in 2009 to more than $40M by 2012 in a market focused on pilot evaluations.
While serving as Vice President of Strategic Accounts with Elster Integrated Solutions, Scott's team grew AMI/SmartGrid solutions revenue from less than $50M in 2006 to $200M by 2009.
"I am excited to have this opportunity with Optisense Network at this stage in company growth," says Scott. "Advanced metering was the first wave of the smart grid market. Advanced distribution automation is a much larger wave. Optisense's medium voltage optical-based solutions are a critical component of this digital grid with their ability to provide intelligence beyond the substation," Durham notes.
Holding a BS in Mechanical Engineering, Scott Durham previously managed worldwide sales of UNIX/NT based enterprise level software product line for Adventa Control Technologies, a Texas Instruments software development group spun off to deliver manufacturing solutions to the semiconductor industry.
"Understanding what's relevant in the terabytes of data utilities are receiving, and knowing what's truly actionable out on the lines is the challenge," notes Prince. "Optisense continues to develop advanced analytic applications that enable utilities to quickly identify distribution system anomalies through real time voltage and current measurement. Scott's deep understanding of hardware, software, and the utilities' needs for integrated Smart Grid systems will help our customers make the right system investments."
About Optisense Network, LLC™
Optisense Network, LLC (http://www.optisense.net) is a leading global provider of optical sensor-based solutions for automating electrical distribution networks to enable a Smart Grid. Its proprietary optical technology platform permits high-accuracy measurements of current and voltage-related data (including high frequency components) that enable network operators to improve distribution system reliability, efficiency, and control. Headquartered in Plano, Texas (DFW), Optisense's 15KV, 25KV, 35KV, and 46KV sensor solutions are used by distribution utilities and operators in North America, EMEA, Asia, and Latin America seeking intelligence beyond the substation.