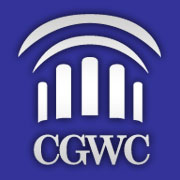 It was a great honor to be invited to speak at a national AAJ convention
Orlando, FL (PRWEB) May 16, 2013
Prominent Orlando attorney, Nathan Carter recently spoke at the American Association for Justice (AAJ) national seminar in Boston. Mr. Carter discussed arbitration clauses in nursing home admission agreements. The seminar took place on May 8-10, 2013.
Mr. Carter spoke about some of the legal issues affecting pre-dispute arbitration clauses that are commonly found in nursing home and assisted living facility admission agreements. He counseled the crowd on the various ways to defeat these anti-consumer clauses and how to maximize damages if forced into an arbitration. The seminar was attended by nursing home lawyers from around the country.
"It was a great honor to be invited to speak at a national AAJ convention," said Orlando Lawyer, Nathan Carter. "I learned a lot from the other speakers and it was a pleasure to share some of my experiences with top lawyers from around the country"
Mr. Carter has been invited to speak at several national AAJ conferences on a variety of litigation topics. He is an active member of the AAJ, the Association of Trial Lawyers of America, He has spoken at national ATLA seminars and is published by TRIAL magazine, the Journal of Trial Lawyers of America, the only peer-reviewed national publication for Trial Lawyers. He has also been featured in the New York Times, the Washington Post, the Dallas-Ft. Worth Star Telegram, CNN, as well as several Florida media outlets.
The partners of Colling, Gilbert, Wright & Carter have over 80 years of combined experience. They represent several legal practice areas such as personal injury, nursing home abuse, social security disability, wrongful death, and medical malpractice in and are licensed to practice in Florida, Washington, D.C., Colorado, Texas, Tennessee, and Georgia.
About the Firm of Colling, Gilbert, Wright & Carter
Colling, Gilbert, Wright & Carter is a full service personal injury law firm located in Orlando, Florida. Founded by Stewart Colling and Ronald Gilbert, the law firm has developed a reputation for providing injured Florida accident victims with highly aggressive representation. Every partner in the firm has received an "AV Rating" from Martindale-Hubbell, the prestigious organization's highest possible rating.
To learn more about the experienced personal injury attorneys at Colling, Gilbert, Wright & Carter, please visit their website at http://www.TheFloridaFirm.com.