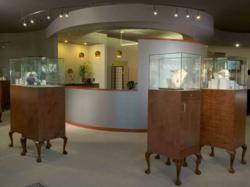 LED Waves has expanded their space to 19,000 square feet, allowing the company to stock more components and shorten lead times on their LED bulbs and fixtures.
Brooklyn, New York (PRWEB) May 15, 2013
LED lighting OEM and supplier LED Waves is pleased to announce that they have relocated their offices within Brooklyn, New York. Though the new space is merely seven blocks from their former headquarters in the Sunset Park Industrial District, this move poses significant improvements for the small but growing company's daily operations.
The most pronounced change for the company is the increased floor space. LED Waves has expanded their working area more than threefold, from 5,600 square feet to 19,000 square feet.
This added room will allow them to keep more components in stock. After a decade in the solid state lighting supply business, LED Waves brought the majority of its manufacturing operations stateside. Their in-house OEM (Original Equipment Manufacturing) team, which specializes in powerful LED down lights for the commercial and industrial sectors, distinguishes the small company as one of few makers of LED lights in the USA.
In addition to a larger warehouse, LED Waves is substantially increasing their floor space devoted to assembly and production. These factors will allow the company to offer shorter lead times on wholesale orders for their bulbs and fixtures, accelerating the adoption of LED lights. They hope to leverage this higher demand to create even more stateside jobs in the green tech industry. (A family-owned business, LED Waves currently employs less than 20 individuals.)
With the added space, LED Waves also plans to build a visitor-ready showroom, the main focus of which will be the low voltage track lighting and cable lighting systems. Retrofitted with low-Wattage transformers and LED MR16 light bulbs, these LED kits are a modern take on the spot lighting systems pioneered by Light Waves Concept, LED Waves' partner company, years before solid state technology took off.
Other residential and commercial quality LED bulbs and fixtures installed in the showroom will include the company's exclusive LED PAR16, PAR20, PAR30 and PAR38 flood light bulbs; as well as the popular Midtown™ LED recessed light fixture made in the USA. Viewing these standard 120 volt lamps side by side in different color temperatures and beam angles will be particularly useful to end users who may be unfamiliar with the lighting terminology used on the company's eCommerce site.
LED Waves looks forward to settling into their new office and manufacturing space, and welcoming walk-in visitors to their lighting showroom by June 2013. The company's toll-free phone number, as well as all email contact information, remain the same.