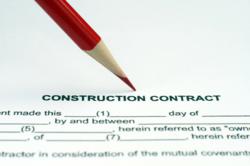 Your home is your most valuable possession. Make sure you hire a professional company for home improvement or maintenance.
Colorado Springs, CO (PRWEB) May 19, 2013
In the construction industry there are a lot of what is called "Storm Chasers" or "Scams". A misconception with the general public has been that if a construction company knocks on your door, they must not be a reputable company. Owner Josh Noel of Quality Roofing says "Door Knocking is perfectly safe. It is one of the ways a home improvement or construction company will market their business. What is not a qualified company is someone that pulls up to your home with an out of state license plate on their vehicle and cannot provide you with local credentials or local references."
You can check to see if your "door knocker" or local construction sales person is a qualified professionals by going to your local Building Department Association's website or call them. The BDA (in Colorado Springs know as http://www.pprbd.org) will have a list of all contractors in your area and will have records on how long the home improvement or contractor has had their license. Then you can cross reference that with the Better Business Bureau, Angie's List and local references.
Once a homeowner chooses the local contractor make sure the items below are listed on your proposal.
This is a sample of the items that should be listed on your proposal:
-Works with your home owners insurance and has experience with insurance claims
-Has a local license to show you
-Has Insurance coverage and protection
-Provides you with local references
-Provides you with samples of colors of product options
-Offers performance and warranties of product options
-Includes ventilation
-Includes flashing
-Lists the protection of outdoor fixtures and landscaping
-If there is a need to remove or protect items in attic storage
-Removal of debris as the job progresses and on completion
Remember, a home for the majority of people is their most valuable investment. Hire a professional for your home mai any maintenance or repair work. If a home owner does not do the proper research on the company that they hire for their construction needs, it could potentially cost the home owner thousands of dollars in additional repairs.