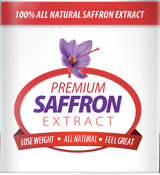 Saffron Decreases Snacking Average: 55% compared to 28% placebo
Satiereal Decreases Appetite of Feelings of Hunger Between Meals: 84% compared to 52% placebo
Satiereal Saffron decreases desire for Sugary Snacks: 78% compared to 46% placebo
(PRWEB) May 15, 2013
Saffron Extract, a new and exciting weight loss supplement, has started to see search result trends since Dr Oz featured it on his popular daytime TV show where he gives fans, viewers, and the audience recommendations and suggestions on how to start living healthier and becoming healthier. The product, which was previously an unknown health food store supplement has boomed; to the point that it in the last month it was searched for on Google over 60,000 times.
Saffron extract has been hailed as "The latest breakthrough" and a "New Miracle Appetite Suppressant."
Saffron is a popular and pricey spice used by Mediterranean diets. It has been hailed for its medicinal values and beneficial properties which include everything from boosting serotonin brain levels to curbing appetite.
"The research about Satiereal Saffron Extract essentially concluded the following potential health benefits after continued used.
Decrease in inches and weight loss
Decrease in frequency of feeling hungry
Decrease in fat-forming sugar cravings and snacking
Promotes a healthy lifestyle and mood to avoid overeating
Simply put, Satiereal Saffron can increase satisfaction in one's appetite quicker mean while decreasing stress hormones and improving emotional health for more long term results and stability.
The unique saffron extract with satiereal ingredient proved to be a viable satiety alternative for hunger in a clinical efficacy confirmed double-blind against placebo study."
-Melissa Isabel, Satiereal Saffron Extract
Saffron Extract aids in weight loss by reducing overeating habits and eliminating cravings. Modern physicians have shown that individuals tend to eat out of boredom and/or stress. These cravings and unhealthy habits lead to excessive fat levels and hinder the body's metabolism. Saffron Extract increases serotonin (one of the body's feel-good hormones) levels in the brain, thus curbing cravings and emotional eating. In addition Saffron Extract aids in dieters keeping better proportional control.
Historically, Saffron Extract has been used for many purposes some of which include: aiding those suffering from depression, helping with digestion of strong foods, and remedying upset stomachs.
Scientific studies have found that Saffron Extract:
"Saffron Decreases Snacking Average: 55% compared to 28% placebo
Satiereal Decreases Appetite of Feelings of Hunger Between Meals: 84% compared to 52% placebo
Satiereal Saffron decreases desire for Sugary Snacks: 78% compared to 46% placebo"
Click here to learn more about Saffron Extract and it's many incredible uses.