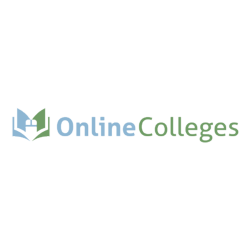 The new look and feel of the site focuses on improving how online students can connect with their peers and professors
Foster City, CA (PRWEB) May 29, 2013
OnlineColleges.com, a source for students taking online college courses, has launched a website redesign that boasts an improved user experience, and includes an expert advice column and educational news section. The site now offers more information for online college students looking to complete their degrees.
"We are excited to enhance the site and offer students a destination to support their online college experience," shared Brendon Rowe, spokesperson for OnlineColleges.com. "We have put a lot of work into this redesign and users should now find OnlineColleges.com to be to be a comprehensive source for their online higher education needs."
With its improved design and content sections, OnlineColleges.com offers students the opportunity to connect with an education expert through a Q&A section, read about the latest news and trends in online education, and stay up-to-date with online program announcements.
"The new look and feel of the site focuses on improving how online students can connect with their peers and professors," continued Rowe. "We want the site to be a network place for discussion about the events that shape students' future studies and career endeavors."
To view the changes on the site, or learn more about online education, visit OnlineColleges.com and follow on Facebook and @OnlineColleges on Twitter and Instagram.
About OnlineColleges.com
OnlineColleges.com is a resource for individuals considering an online higher education. With information on online colleges, online higher education news, and student advice, OnlineColleges.com helps students connect to the tools and information they need to succeed in getting their online education. OnlineColleges.com is owned and operated by QuinStreet, Inc. (NASDAQ: QNST), one of the largest Internet marketing and media companies in the world.
QuinStreet is committed to providing consumers and businesses with the information they need to research, find and select the products, services and brands that meet their needs. The company is a leader in visitor-friendly marketing practices. For more information, please visit QuinStreet.com.
###