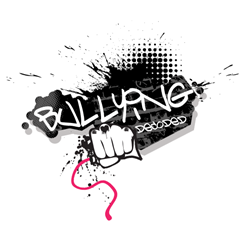 Chicago, IL (PRWEB) May 15, 2013
When a bully strikes, his victim may experience rage, fear and a new sense of vulnerability. These emotional forces can quickly lead to a sense of foreboding and depression. An upbeat solution is badly needed, and Kaspar proposes that Transactional Analysis (TA), an intuitive psychotherapy movement, is tailor-made for the job. (TA Defined) Born in the 60's, TA has thrived as a mainstream psychotherapy application. Best of all, it is based on easily understood, intuitive concepts. It provides an excellent resource that can alleviate depression through better self-awareness and personal insight.
In a series of blogs, Ed defines and discusses the TA model, and explores it's relevance to oppressive, abusive experiences. The concept is this: we develop "scripts" to account for traumatic events or oppressions experienced in our youth – and beyond. Example: a child is constantly berated by an authority figure – he could internalize the experience as: "this is how it is for me – the important relationships in my life will never work out – I am the cause of my family's troubles."
Once a script is imbedded in the mind, it begins to "boot up" upon waking and runs all day like a virus. It is an attitude based upon incorrect information mistakenly accepted as "true" and never "corrected". That is the goal of TA – script-cure. Each individual can, while in the "adult ego state", examine these scripts and, through a process called "redecision", gradually dispel them.
Bullyingdecoded.com is a website dedicated to providing resources for victims of bullying and other forms of abusive oppression. Blogs on current legal cases relevant to this subject are offered, as well as reviews of books that may be of value to visitors to the site. (Born to Win)
About the Author: Ed Kaspar is a retired attorney and former Law Review editor who lives in Chicago. His love for learning and history led him to take up law at night while working as a commodities broker during the day. Ed was recently a guest speaker on CKNX AM90 Radio in Canada. He and anchor Bill Townsend discussed the "anti-litigation" posture that many school districts adopt in response to bullying. (listen to audio)
BOOK COPIES AND INTERVIEWS AVAILABLE
Contact: Ed Kaspar, 630-230-1929, bullycode1(at)gmail(dot)com
Media Contact: Vanessa Nielsen, VforVisibility.com, press(at)bullyingdecoded(dot)com