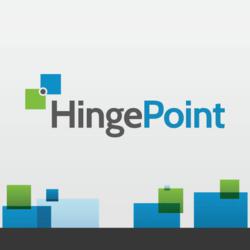 It has been a great relationship so far. Autodesk has been an excellent partner and has really helped us innovate with the Autodesk Platforms. We exchange new ideas about what is possible for our mutual clients.
Dallas, TX (PRWEB) May 29, 2013
HingePoint, a Dallas AEC consulting and technology firm, announced it will support the 2013 and newly released 2014 software portfolio for building architecture, engineering, and construction industries from Autodesk, Inc., a leader in 3D design software for the AEC markets. HingePoint offers 20 years of innovation for retail and hospitality clients on AutoCAD, Revit, and Autodesk Buzzsaw platforms, so it was finally time to make it official and cement the HingePoint and Autodesk relationship by becoming official partners in the Autodesk Development Network (ADN).
Enhancements for Autodesk Building Design Suite 2013, Autodesk Infrastructure Design Suite 2013 and Autodesk Plant Design Suite 2013, together with expanded cloud services and improved collaboration and data management tools, are aimed at helping design, engineering and construction professionals address today's business challenges with enhanced Building Information Modeling (BIM) workflows.
The partnership with Autodesk extends back many years helping AEC clients maximize their investment in Autodesk by extending, enhancing, and integrating Autodesk products into the enterprise. The results are improved efficiency, new capabilities, and greater profitability for our clients. "It has been a great relationship so far," says Bryce Finnerty of HingePoint, "Autodesk has been an excellent partner, have really helped us innovate with the Autodesk Platforms, and exchange new ideas about what is possible for our mutual interests as we share the same clients in many cases. A HingePoint client is an Autodesk client so a mutual goal is to bring value to our clients."
HingePoint has created many world-class solutions that are unique to the industry by creating custom adaptors and connectors to integrate Autodesk into new applications and systems. HingePoint solutions have been benchmarked by the Autodesk Technology Council for Retail and Hospitality industries. The innovations connect Autodesk to other platforms like Autodesk Buzzsaw, Microsoft SharePoint, IBM Tririga, Oracle Platforms, and Adobe Dynamic Forms. It is possible to even search and map Autodesk data using Google Earth. HingePoint also specializes in optimizing Autodesk tools through the creative use of the Revit and CAD APIs, custom Plug-ins, and is planning for a suite of Autodesk Apps for 2013 to put in the Autodesk App Exchange.
Specialists at solving problems for clients using the existing platforms they already own and operate. Through enhancements and integrating tools together clients streamline workflow, data, information, and gain efficiencies and productivity that translate to growth and profitability for their business.
"Our design suites and cloud services help meet the demand for BIM by providing access to a broad set of tools that support projects from conception to construction," said Amar Hanspal, senior vice president, Information Modeling and Platform Products Group, Autodesk. "The 2013 software portfolio offers significant additions to the design suites, as well as expanded web services that allow our customers to collaborate more effectively and access information from anywhere at any time."
About HingePoint:
HingePoint is a Dallas-based AEC consutling and technology problem-solving team that sees beyond the platform box, creating connectivity, new capabilities and implementation tools to surpass stopgaps and work-arounds. Our Unique AEC Process provides solutions tailored to the enterprise-level companies' biggest problems and creates enhanced functionality which previously only existed on the corporate wish-list. Visit http://www.HingePoint.com to learn more about our Unique Process that creates unique solutions for AEC consulting and AEC technology. Read the full press release here.
###