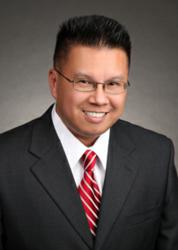 San Bernardino, CA (PRWEB) May 15, 2013
Recently, a Wallin & Klarich client gained primary custody of her minor child, allowing the two to reside together in Texas according to court record. The child's biological father filed a motion to modify the current custody and visitation orders. If granted, the motion would have prevented the minor child from residing with the client in Texas.
"Custody and visitation are two of the more important family law issues," explained Mr. Lee. "It can be very frustrating when these issues are seriously litigated. I give each case my full attention and focus. Understanding the facts, parties, and children involved is important when representing a parent battling over custody and visitation."
According to San Bernardino County Superior Court – Central District, the custody dispute between the minor child's biological parents was heavily contested and proceeded to trial. The family court services mediator was then subpoenaed to testify. Through extensive cross-examination, Mr. Lee had the mediator state that she did not object to the current custody and visitation orders. The mediator added that she believed the mother to be a more than adequate and stable parent. Ultimately, the biological father's motion for modification was denied and Mr. Lee's client was awarded primary custody of her minor child.
Mr. Lee's diligence throughout the representation ensured that his client would not be unjustly deprived of primary custody. His vast knowledge of the custody dispute process and attention to detail helped to resolve this stressful situation in a smooth, timely manner.
# # #
About Wallin & Klarich
As a premier criminal defense and family law firm based in California, Wallin and Klarich ( http://www.WKLaw.com and http://www.WKFamilyLaw.com) has been assisting clients from across the country for over thirty years. The firm believes that every person is entitled to the highest quality legal assistance when it comes to facing difficult situations and has committed all of its resources to aggressively defending its clients. The firm has established itself as one of the most successful in the nation when it comes to defending against charges of DUI, criminal matters and sex crimes, and is acknowledged for successfully handling divorce and child custody cases. By making certain that our clients' legal rights are always protected, we take the "fear" out of the legal fight.
Wallin & Klarich: A Law Corporation
505 N Arrowhead Ave #105
San Bernardino, CA 92401
https://plus.google.com/113746123724612616938/about?gl=US&hl=en-US