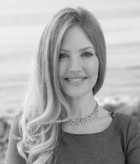 Malibu, CA (PRWEB) May 15, 2013
Kathy Doyle Estates, a prominent real estate brokerage firm in the Malibu and Beverly Hills luxury real estate markets, just announced this important listing: a 30-acre property adjacent to the Rosenthal Vineyard and Backbone Trail, owned by producer Nick Wechsler and his wife, actress Stephanie Romanov Wechsler. Nick is a founder of Industry Entertainment and producer of top films such as 2012's Magic Mike. The Wechsler's have called this incredible canyon getaway home for the last decade. This majestic ranch incorporates beautiful valley topography, 2 miles of hiking trails, regal oak trees, an organic garden, and fruit orchards. Listed at $8,450,000, the property is located just minutes from the Pacific Coast Highway and the 101 freeway.
28980 Newton Canyon Road is the perfect retreat for a high profile Hollywood couple to enjoy privacy and raise a family. The estate is unexpected, spiritual and transformative; experience the gorgeous oak trees, rock formations, and mountain views. The beautifully renovated country main house has five bedrooms and bathrooms, gorgeous interiors, incredible light-filled rooms, pool, and overlooks the orchard, canyon, winter streams and old oaks on the property. An additional 2,500 sq. ft. guesthouse has 3 bedrooms, 2 baths and 3 fireplaces. The interiors create an exotic and peaceful on-property retreat. A third, two-room guesthouse has 1 bath, 2 stone fireplaces, and campground. The property has 2 miles of private, wooded trails, four winter creeks, and six acres of orchards. Fully developed fruit trees include Persimmon, Avocado, Orange, Apple, Peach, Plum, Fig, Nectarine, Pear, Apricot, Lemon, and Grapefruit. The property also has a diverse organic garden, chickens, llamas, and horse facilities. Other trees on the property include pine, redwood, elm, maple, and pink mimosa. One of the most private and amazing settings in Malibu, this property is both a home and a sanctuary.
About Kathy Doyle Estates
Kathy Doyle has been a name in the Malibu and Beverly Hills real estate community for over a decade. Formerly a top agent with Keller Williams and Coldwell Banker, Kathy began in the luxury market from her first deal: selling Nicole Kidman's mansion in Pacific Palisades in 2002. Equipped with a degree in finance and an elite staff, Kathy started her own real estate firm which has allowed her to expand her own brand of exclusive luxury with a keen eye towards design in her marketing as well as an insider's view of real estate in Beverly Hills and Malibu. Her innate sense of her clients' needs and desires, coupled with her tasteful, discreet manner, has resulted in an impressive portfolio and a remarkable array of clients. Kathy's steady stream of referrals is testimony to her respected work ethic, personal involvement, and role as a leader in the Malibu real estate and Beverly Hills real estate markets.
About Haute Living Real Estate Network
Haute Living Real Estate Network specializes in selecting top real estate professionals, creating the most prominent directory for exclusive listings. The network website is an online destination for all real estate related news and features daily blog posts providing up-to-date information on affluent markets and real estate developments. Access all of this information and more by visiting http://www.hauteresidence.com/
To learn more about Kathy Doyle, visit her Haute Living Real Estate Network Profile.