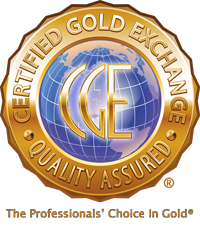 Millions of Americans are still unaware that they can buy gold and silver in an IRA or old 401(k).
New York, NY (PRWEB) May 15, 2013
A popular online resource for gold investment information has launched a new page dedicated to gold IRA investments, gold 401(k) plans and other gold-based retirement account information. Gold-Investment.info added the new page to its site yesterday and it has already been viewed thousands of times. The new page also serves as the IRA information for the online tutorial of the Certified Gold Exchange, a precious metals dealer with over 22 years in operation.
"We want to have the most accessible, authoritative information about gold investing on the Internet," said Stewart Lawson, vice president of marketing for Gold-Investment.info. "Retirement accounts have lost trillions of dollars just in the last few years, so we figured what better way could we support that demographic than by letting them know they have options, such as gold IRA investments. The government first authorized these in 1997 but millions of Americans are still unaware that they can buy gold and silver in an IRA or old 401(k)," Lawson added.
The Certified Gold Exchange makes the new IRA page, as well as the rest of its award-winning gold investment tutorial, available at http://www.certifiedgoldexchange.com. Individuals who order one or more of their free reports will automatically get an email containing a link to the full tutorial. Lawson says that everyone is encouraged to read the material, but "we strongly recommend that anyone with an under-performing retirement account take a close look at gold."
Gold Investment (http://www.Gold-Investment.info) is North America's source for reliable gold investing information. You can find prices, trends and commentary on the gold investment market for free at Gold-Investment.info. For more information or a free gold and silver investment guide visit http://www.goldsilver.org or call 1-800-394-3337 today.