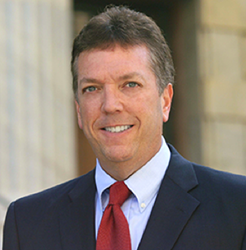 Rewards are best when they are personal or unique to a project
Tampa, FL (PRWEB) May 16, 2013
As part of his recently released Top 10 tips for launching a crowdfunding project, crowdfunding expert Kendall Almerico, CEO of ClickStartMe, discussed the creation of rewards and how they can make or break a crowdfunding project. Almerico gave in insider's view on which rewards work, and which do not.
"With crowdfunding, most donors expect something in exchange for their financial support," the crowdfunding guru stated. "Rewards are best when they are personal or unique to a project."
Almerico said that rewards also give donors an incentive to help finance a project. "Offer affordable rewards in the $10-$25 range that make it easy for anyone to help with a project," Almerico advises. Almerico says that examples of affordable rewards include a thank you, a listing of donors on a website or in some printed form, a shout out on Facebook or Twitter, a limited edition item, an autograph or a drawing.
And, Almerico notes, people are more likely to give larger donations for tangible rewards. "People will pay for experiences, like meeting being a part of a project in some way," Almerico says. "Don't be afraid to offer an experience, like dinner and a night on the town, for a large donation. People are surprised how often donors will go for a reward like that."
Almerico's Top 10 Tips for launching a crowdfunding project can be found on the ClickStartMe Blog.
Kendall Almerico is the CEO of ClickStartMe, the crowdfunding site that is bringing back the American Dream through online crowdfunding. Almerico is available for interviews and speaking engagements.