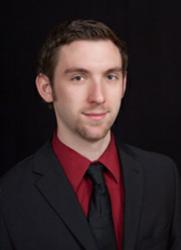 Often times, clients go into a dissolution process believing it is going to be a war zone
Orange County, CA (PRWEB) May 16, 2013
A Wallin & Klarich client recently settled a community debt obligation and received one-half of the retirement and pension accounts following the dissolution of marriage according to court record. The experienced Orange County family law attorney, Matthew E. Forsse, assisted the client to ensure that both parties be held jointly responsible for the community debt and to ensure that she receive one half of the retirement and pension accounts as provided by law.
"Often times, clients go into a dissolution process believing it is going to be a war zone," said Mr. Forsse. "However, we pride ourselves in not only setting realistic expectations for our clients when explaining the law, but also finding the appropriate temperament for each individual case. We are usually able to work amicably with the opposing party and reach a favorable conclusion for everyone involved."
Due to the client's long-term marriage, the division of property and assignment of debt obligations were two focal points in the dissolution proceeding according to court record from Orange County Superior Court. While the client did not seek spousal support, she did want to ensure that the 401(k) plan and pension accounts acquired during the 30-year marriage were divided appropriately. She also wanted to make sure that both parties were held jointly responsible for the community debts.
Mr. Forsse committed himself to collecting all of the necessary discovery and financial records. Armed with this factual information, he was able to thoroughly list all of the community assets and debt obligations according to court documents. Mr. Forsee thoroughly addressed each debt and asset in order to avoid any future issues. In the end, both parties were satisfied with the agreement and did not need to go to court or appear at a hearing. With Mr. Forsse's assistance, the client not only avoided an unfavorable dissolution proceeding, but was also able to reach a peaceful resolution with her ex-spouse.
# # #
About Wallin & Klarich
As a premier criminal defense and family law firm based in California, Wallin and Klarich ( http://www.WKLaw.com and http://www.WKFamilyLaw.com) has been assisting clients from across the country for over thirty years. The firm believes that every person is entitled to the highest quality legal assistance when it comes to facing difficult situations and has committed all of its resources to aggressively defending its clients. The firm has established itself as one of the most successful in the nation when it comes to defending against charges of DUI, criminal matters and sex crimes, and is acknowledged for successfully handling divorce and child custody cases. By making certain that our clients' legal rights are always protected, we take the "fear" out of the legal fight.
Wallin & Klarich: A Law Corporation
17592 Irvine Blvd
Tustin, CA 92780
https://plus.google.com/105204950696003736649/about?gl=US&hl=en-US