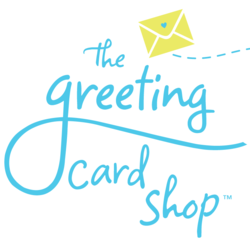 Edison, NJ (PRWEB) May 15, 2013
TheGreetingCardShop.com launched this week, rolling out its newly-designed site, filled with new greeting card designs, more card categories and an appealing new low price of $1.99 for all cards. Customers are able to choose a card design and personalize it by adding their own wording, as well as pictures. TheGreetingCardShop.com's qualified staff will then take care of the rest – printing the personalized greeting card and mailing it to the requested recipient. There is also the option of having the card mailed directly to the creator, should they want to add some last minute touches in the comforts of their own home before giving it to someone special. A "look inside" of any design will let the consumer know exactly which day that card will be mailed via the USPS. The same great features customers previously loved are all still a part of the revamped online greeting card shop. They include such convenient features as the ability to add a gift card, set reminders and import birthdays from friends on Facebook.
Customers will find a wide array of greeting cards for every important occasion and celebrated holiday, from milestone birthdays to patriotic thank-you cards to a festive Christmas or Hanukkah greeting. They'll be able to choose the perfect Mother's Day card for grandma, send congratulations to a dancer on their recital or make a best friend laugh with a selection from the humorous friendship card offering. The seasonal card collection, as well as the everyday, is ever-growing, with new designs being added each and every day.
There is a lot more on the horizon for this online site, as the staff at TheGreetingCardShop.com has plans to add additional creative features and incorporate many inviting promotions. Fans of the site can keep up-to-date with the latest by following TheGreetingCardShop.com on Facebook at http://www.facebook.com/thegreetingcardshop, as well as on Twitter @tgcs199.
Those interested in what this online greeting card shop has to offer, or those who would like to have a personalized greeting card mailed today, can visit http://www.TheGreetingCardShop.com. For more information on custom or bulk orders and partnerships, customer service representatives are available Monday through Friday, 9:00am to 4:00pm EST and can be reached at 773-359-3773.