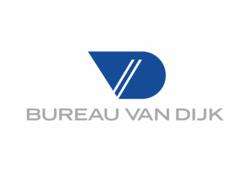 New York, NY (PRWEB) May 15, 2013
Bureau van Dijk (BvD), one of the world's leading providers of business intelligence, will be exhibiting at the National Association of Credit Management (NACM) 2013 Credit Congress in Las Vegas, NV, May 19-22.
BvD will be demonstrating Credit Catalyst– a new platform created to empower credit analysis. Credit Catalyst was created to tailor BvD's comprehensive company information data for the credit environment. Credit Catalyst provides detailed information on companies and banks for financial analysis, benchmarking and credit risk management. BvD's credit risk solutions offer comprehensive, standardized financials, own ratio and data options, plus benchmarking software and integration packages.
BvD representatives and product developers will be at booth #507/509 demonstrating Credit Catalyst and other solutions in their product suite. To pre-arrange a meeting or demonstration on-site at NACM, contact americas(at)bvdinfo(dot)com or call 212.797.3550.
NACM's Credit Congress is the largest annual gathering of business credit professionals in the United States. Credit professionals from around the globe gather each year at NACM's Credit Congress to enhance their capabilities as credit, risk and financial managers.
The annual conference offers targeted education sessions and executive-level forums on collections, financial risk analysis, general management, industry-specific and legal issues, and more, all with the goal of helping credit professionals position their companies for growth. Educated credit professionals lead to greater accounts receivable turnaround and a shift in the perception of the credit department from a cost center to the revenue generator.
About Bureau van Dijk
Bureau van Dijk (BvD) is one of the world's leading providers business intelligence and company information. BvD is best known for its range of international company information products that combines multiple high-quality data sources with flexible software to allow users to manipulate data for research, marketing intelligence and analysis. Products include Orbis, Amadeus, Bankscope, Isis and Osiris. BvD also publishes the global M&A database, Zephyr. http://www.bvdinfo.com
About the National Association of Credit Management
NACM, headquartered in Columbia, Maryland, supports more than 15,000 business credit
and financial professionals worldwide with premier industry services, tools and information. NACM and its network of affiliated associations are the leading resource for credit and financial management information, education, products and services designed to improve the management of business credit and accounts receivable. NACM's collective voice has influenced our nation's policy makers on federal legislation concerning commercial business and trade credit for more than 100 years, and continues to play an active role in legislative issues that pertain to business credit and corporate bankruptcy. Its annual Credit Congress is the largest gathering of credit professionals in the world.
http://www.nacm.org