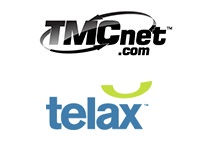 Toronto, ON (PRWEB) May 15, 2013
Telax Hosted Call Center is hosting a cloud contact center TMCnet webinar covering topics on how to lead the way with next generation KPIs. Two industry experts will present on June 6th at 2:00 p.m. EDT.
What: In today's competitive market, outstanding customer service is a key component to success. Most contact centers measure only quantitative service level metrics, and are missing the boat on qualitative metrics. The qualitative component relates to the voice of the customer (VOC) and helps to answer key questions such as: How do customers feel about the experience they're having with a company and with agents? How much do agents know? Do they require more training? In bringing these components together successful management and continual improvement for all customer experiences is enabled.
Key Topics Include:

7 innovative uses of call center analytics
How to develop a voice of the customer (VOC) program that promotes front line accountability and increases operational efficiencies
Unique ways to further enhance the customer experience
Specific ways to drive actionable business intelligence from the call center
How to easily prove the worth of the contact center
Key metrics and tools often overlooked and the ROI benefits
Who: Erna M. Hall, MBA Director Call Centre Services, City of Regina AND Beth Middleton, MBA Project Management & Professional Services, Telax
When: Wednesday, June 5, 2013 2:00 PM EDT / 11:00 AM PDT
Where: To register and attend the webinar click here.
-30-
Telax Hosted Call Center provides the capabilities to create a world-class customer care and service desk operation. By leveraging cloud computing, Telax delivers an advanced contact center solution with more functionality than traditional hardware at a fraction of the cost. Telax clients get a customizable, easy-to-use solution that includes responsive, full-service support and no long-term contracts. The simplicity delivered by Telax Hosted Call Center enables clients like Best Buy, Johnson & Johnson, CI Investments, Health Canada and the GSA, to provide the best service to their customers, valuable business intelligence to their executives, and a user friendly solution for their agents. The result is a better customer experience today and a better organization tomorrow. And Everybody's Happy™.