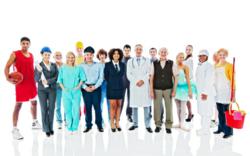 Time is money!
Cathedral City, CA (PRWEB) May 16, 2013
The month of April marked the 1st anniversary of Spectrum Business Solutions LLC, and during that time, company President John DiViggiano has accomplished a great deal in making pre-employment background searches fast and easy for small to medium-sized companies nationwide. Busy clients anywhere in the country can access sensitive information stored in databases in all 50 states, with the click of a mouse. John says, "There is no faster or easier method available for obtaining this vital information".
When designing Spectrum Business Solutions LLC, John looked for screening services that would maximize the quality of the background check reports while minimizing the time and effort his clients had to put in. And this information had to be accessible around the clock. "We are powered by Background Screeners of America, one of the nation's largest providers of Background Search technology", said Mr. DiViggiano.
He adds, "We have a state-of-the-art screening website. Once we train our clients or their employees, they don't have to call us, place an order and wait for it to turn around and be delivered to them. They just go online, click on a screening package specialized for their kind of business and launch an exhaustive search of millions of databases. The results are returned to them in an itemized report, always available on our secure, encrypted website. And they can do this 24/7, every day of the year at http://www.spectrumbusinesssolutions.biz."
Cathedral City, CA-based Spectrum Business Solutions, LLC serves the business community around the country. For more information, call Toll-Free to (888) 332-8229 or visit their informative website at: http://spectrumbusinesssolutions.biz twenty-four hours a day, seven days a week.