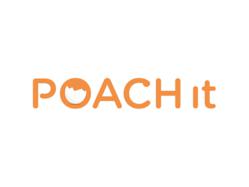 (PRWEB) May 16, 2013
Launched today, PoachIt is a smart new shopping platform, set to revolutionize personalized savings by offering a solution for consumers who want to shop at their own pace, for their own products and at their own price. While consumers are inundated with random unsolicited promotions on a daily basis, PoachIt assists only at the shopper's request, providing valid coupon codes or price-tracking alerts for immediate or future purchases.
Built on proprietary technology that was developed in-house from the ground-up, PoachIt's approach to online shopping is simple for customers, yet sophisticated from a data perspective. "Getting a great deal on products you actually want should be effortless," said Gidi Fisher, founder and CEO of PoachIt, a technology veteran of online startups and former Nielsen director. "Before PoachIt, finding valid coupon codes was a frustrating and time consuming process, and price tracking was limited to a select number of merchants. With PoachIt, we created a powerful platform that transforms the experience to make shopping online intuitive, transparent, and efficient."
A born entrepreneur armed with corporate experience, Fisher left The Nielsen Company to create PoachIt, enlisting user experience design expert Ben Yee, formerly of Gilt Groupe, as Chief Experience Designer. Together, they set out to bring together the best of technology and ecommerce innovation, creating the first-ever intelligent shopping service focused on getting users the best possible deals only on the products they express interest in buying.
Get Cracking
PoachIt is a problem-fixer for shoppers who want to take back their purchase decision-making power. As the largest coupon-validating database on the Internet, PoachIt has tested millions of online coupons and found that 80 percent of them simply don't work. Consumers currently abandon 75 percent of online shopping carts for a variety of reasons such as doubt, distraction and potential buyer's remorse. With a click of a button, PoachIt saves users time and takes the pressure off the purchase: delivering validated coupon codes at checkout to save now or the option to track the product and save later with price alerts.
Poaching is easy:

Drag the "Poach" button to your browser's bookmarks bar.
Go shopping on any of your favorite sites.
While viewing a product, click the button to snag a relevant coupon code or add the item to your Poach List for price-tracking.
The intersection of technology and social commerce comes to life on PoachIt.com, which displays a visual stream of products from thousands of stores and brands. Here, shoppers can either shop solo or follow real-time feeds of friends or trendsetters to discover new shops and great deals.
"Fusing our subtle interaction design with forward technology is a serious upgrade to the consumer online shopping experience," said Ben Yee, Chief Experience Designer, PoachIt. "By focusing on simplicity and usability, we have worked tirelessly to create a unique, intelligent and dynamic user experience."
In the $1 trillion ecommerce industry, the growth opportunity for online coupons is significant. PoachIt has secured an angel round of $1 million dollars from investors, including Fred Langhammer, former CEO of Estee Lauder; Kelli Turner, CEO of RSL Venture Capital; and Itzhak Fisher, Founder of Pereg Ventures and EVP of Global Business Development for The Nielsen Company.
For more information about PoachIt, visit: http://www.PoachIt.com
About PoachIt
PoachIt, http://www.PoachIt.com, is an intelligent platform that was built simply to make online shopping a little easier and a lot smarter. With one click of the PoachIt button, consumers get two clear options: buy it and save now with validated coupon codes or track it and save later with price alerts. PoachIt cuts through the noise of unsolicited deals and puts consumers back in control. PoachIt's mission is to make shopping online simple and stress-free. Get cracking today.