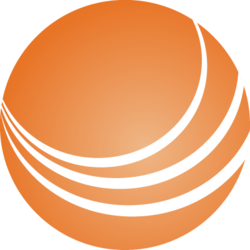 we take great strides to ensure that our customer's needs are being met
Toronto, ON (PRWEB) May 20, 2013
BroadConnect Telecom, North America's leading provider of hosted VoIP, Video, Data and IT Security solution announced the release of its latest solutions-based video series aimed at providing business customers with detailed advice for enhancing the effectiveness and return of investments in BroadConnect services. With the latest solution sets, BroadConnect SMEs and highly knowledgeable product managers offer valuable insight into some of the most commonly asked customer questions; giving businesses the information they need to better understand how to properly leverage a single communications solutions provider for all of their VoIP, Data, Connectivity and robust security requirements.
"At BroadConnect, we take great strides to ensure that our customer's needs are being met. We want to ensure that our VoIP, data and security solutions are being delivered (and received) in a manner that meets their business objectives," said Jason Stephen Ali, Social Media Director, BroadConnect Telecom. "The latest video solution series, by BroadConnect, is presented in a manner that can deliver value and insight to everyone customer; ranging from the most technologically savvy to those with very limited industry knowledge."
As businesses continue to source for more ways to streamline spending, BroadConnect's video solution series hopes to shed light on the many benefits of a single-source provider and offers in depth information on the organization's award winning voice, data and security offerings. The series also presents customers and partners with a modernized way of learning about BroadConnect, its position in the industry, service offerings and its very own nationwide private network from some of the most respected faces in the business including:

About BroadConnect Telecom
At BroadConnect, we operate our own North America wide private voice and data network. This allows us to control the first and last mile of service, meaning crystal clear voice calls that are securely delivered and are always prioritized over data communications. Our goal is to exceed established performance standards while offering our customers innovative communication solutions coupled with the highest personal service. Please visit http://www.broadconnect.ca/ and http://www.broadconnectusa.com/ for more information.