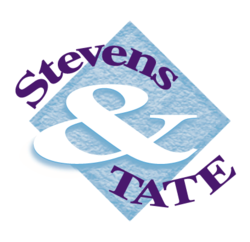 When you keep your subscribers engaged, you create lasting relationships that build brand loyalty.
Lombard, IL (PRWEB) May 15, 2013
In the effort of helping businesses enhance their email marketing efforts, Stevens & Tate Marketing recently published a white paper focusing on the uses and benefits of various email marketing programs. Part one in a two-part series, the paper offers key insight into 11 different email strategies and campaigns, and how each can be utilized to optimize success.
Stevens & Tate identifies how to make email marketing a powerful channel for driving business results and achieving measurable ROI—addressing a number of strategies that marketers can incorporate to strengthen their programs. When used as a holistic part of an organization's outreach efforts, emails are an excellent way to build customer relationships, guide prospects through the sales cycle, target multiple audiences, provide relevant content through segmented messages, keep your brand top of mind, and encourage actionable response.
Dan Gartlan, President of Stevens & Tate Marketing, speaks to the relevance of this issue for marketing executives today. "Many clients we engage with are interested in taking their email marketing programs to the next level," Gartlan said. "They express concern about enhancing performance and maximizing the effectiveness of their efforts."
The new white paper addresses these concerns by clearly outlining 11 variations of email campaigns organizations can consider based on their goals as well as their recommended uses. Gartlan reminds marketers that no matter which programs you choose to initiate, it is also important to get to know your customers/prospects and understand their preferences. "When you keep your subscribers engaged, you create lasting relationships that build brand loyalty." Stevens & Tate's new paper outlines a solid framework that businesses can use to approach their email marketing process.
Examples of email executions discussed include: reaching out with new contact welcome programs; lead nurturing; creating a sense of urgency with promotional/offer-based emails; educating on company news and events; invitations and survey requests; newsletters, catalog and video emails; and others.
To explore this topic further, and read the email marketing white paper in its entirety, visit: http://www.stevens-tate.com/white-papers.cfm. Also look for part two of the series, which focuses on email marketing best practices, coming in June. Call 630-627-5200 to learn more about how Stevens & Tate Marketing can help your business Make Things Happen™ in today's marketplace.
Stevens & Tate Marketing is a full-service advertising agency offering award-winning, on-strategy creative; integrated message development; and cost-effective media planning and execution. They create targeted solutions for clients within business-to-business, food/grocery, retail, real estate, travel/tourism, healthcare, and senior living industries.