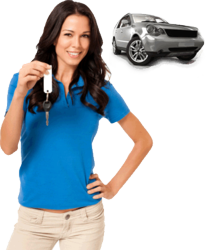 Greenville, SC (PRWEB) May 15, 2013
Over the past decade, credit scores and major financial calamities related to credit have gone from bad to worse. Along with the financial struggles of the world, the financial struggles of the everyday man have increased as well. In the past, bad credit firmly signaled the end of potential credit changes or the approval of loans. It is far too easy to fall in the world of credit, and far too difficult to get back up. Valley Auto Loans understands this, and they have made it their goal to change the way the credit system works and has become one of the most well known poor credit auto lenders.
It has never been easier to get an auto loan than it is today. The Internet has amazingly given us the ability to acquire a loan for any need by simply using a computer. Valley Auto Loans recognizes that there is far more potential however. Using a special system invented by Valley Auto Loans, many trusted lenders that specialize in bad credit loans can be consulted with an auto loan in a matter of minutes, and just the right provider can be found for each applicant.
When an application is submitted to Valley Auto Loans, it is presented before several lenders that are chosen as they fit the profile. Because all of the lenders specialize in bad credit and those looking for cars with zero down, it makes it nearly impossible for anyone to be rejected. All of these elements come together to make each approved loan perfectly tailored to the applicant's needs. Valley Auto Loans not only gets their clients great auto loans, but they make sure each applicant is provided with exactly what they need to get back on their feet.
About Valley Auto Loans
http://valleyautoloan.com/ is the leading auto and cars finance provider in USA fully dedicated to help its customers acquire national car and auto financing. They design and develop customized no credit auto and car financing, bad and good credit auto and car loans. Working with banks and poor credit car dealers they are able to offer a 100% acceptance rate on all applications. Voted the best for "Quality Customer Service; Best National Auto Loans Service" by thousands of people, their finance experts focus in providing its customers information and various tools available for different auto loan offers, help them to choose the best that fits their budget as well as the related eligibility guidelines in detail.