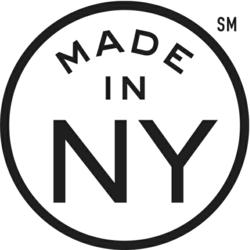 "We are thrilled to officially join the 'We are Made in New York' initiative and be part of the city's vibrant tech community." CLEAR CEO Caryn Seidman-Becker
New York, NY (PRWEB) May 15, 2013
CLEAR, the leading biometric identity service, is now part of the growing "We are Made in NY" initiative. To the delight of customers, CLEAR's rapid identity platform cures one of the great bottlenecks in travel, the airport security checkpoint, while also enhancing aviation security.
"We are thrilled to officially join the 'We are Made in New York' initiative and be part of the city's vibrant tech community. CLEAR is obsessed with driving innovation and using technology to help people live, work and travel smarter and safer," said CLEAR CEO Caryn Seidman-Becker.
"One of the most exciting things about being 'Made in NY,' is this initiative has united our city's extraordinary talent pool and amplified our ability to enhance economic development and innovation as one powerful community. We are proud to continue to grow CLEAR's nationwide airport network from our home in New York, the city that sets the bar for the rest of the world."
Certified by the Department of Homeland Security as Qualified Anti-Terrorism Technology, CLEAR transforms the travel experience by allowing members to use their biometrics (fingerprint or iris) to identify themselves at security at major US airports. CLEAR is to airports what the ATM is to banks: a quick, predictable, and secure experience.
ABOUT CLEAR
CLEAR uses biometric technology to identify members at airport security, effectively transforming the travel experience. CLEAR, which will open at San Antonio International Airport this summer, currently operates at San Francisco, Denver, Dallas-Fort Worth, and Orlando international airports, and at Westchester County Airport in New York. CLEAR has a growing base of over 250,000 members nationwide and has already been used over one million times. CLEAR is currently expanding to bring its timesaving, secure biometric technology (fingerprint and iris technology) to airports around the country. Enrollment is fast and easy and can be done at any of CLEAR's enrollment centers (http://clearme.com/enrollment-centers). For more information on how CLEAR is changing the way people travel, visit http://www.clearme.com.