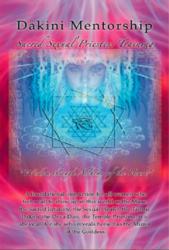 At this pivotal time on the planet many of us are being called to awaken the wisdom of our sensual-emotional body; the power of the sacred feminine. Our sexuality encompasses the mysteries of our Divine emergence, thus the time has come for us to open new
San Diego, CA (PRWEB) May 15, 2013
Goddesses can give their sex life and professional life a boost this weekend by attending a 3 day workshop on how to be in service and show up in the lives of others as a sensual muse, a sacred intimate or a sexual healer. Led by Triambika Ma Vive, Certified Tantric Educator and founder of Ecstatic Awareness, the workshop incorporates the teachings of conscious intimacy and sacred sexuality combined with the time honored tradition of tantra to empower women to use their innate feminine wisdom for the purpose of healing and growth.
The Dakini Mentorship workshop focuses on doing the inner work as women to integrate a healthy relationship to the masculine therein gaining a better understanding of themselves as well as the men in their life in a new, more liberating way.
"Similar to our understanding of an angel, a Dakini is an ancient sanskrit term that may best be described as a female embodiment of enlightened energy." Says Triambika Ma Vive, lead teacher of the training. "...among her many gifts, a dakini is a woman that is specially initiated and trained in the tantric arts. She is a spontaneous and unconventional spiritual sexual guide who embodies feminine wisdom and the power of shakti, divine feminine energy".
The all female 3 day training will be covering a variety of topics including:
*Creating sacred space for a transformational environment
*Understanding the spiritual power of your sexuality
*Learning how to expand orgasmic energy multiple time
*Life enhancing breath techniques for health and pleasure
The Dakini Mentorship, Sacred Sexual Priestess Training will no doubt be a powerful initiation. Held at a beautiful outdoor venue called The Fire Garden, the natural and private garden setting will be the perfect place for the goddesses to emerge.
Ecstatic Awareness Institute is an emerging educational institute dedicated to bringing high-level quality teachings about conscious intimacy and the art of loving relationships. For more information contact Triambika Ma Vive at dakini(at)ecstaticawareness(dot)com - 1-510-205-3569.