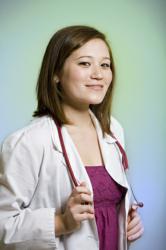 Scottsdale, AZ (PRWEB) May 14, 2013
A well-run physician's office is already a key component of a successful practice.
It will become even more so over the next decade as aging Baby Boomers and the newly-insured under the Affordable Care Act become patients.
According to the U.S. Centers for Disease Control, the over-65 population will grow to 71 million by 2030. This group traditionally utilizes medical services at three times the rate of younger individuals.
Additionally, 32 million additional Americans will have health insurance under the Patient Protection and Affordable Care Act.
Both these trends have the potential to increase the patient count at your practice.
They also can create added stress to your office staff. This is especially true if your current processes are inadequate for handling new patients.
Here are three tips to improve efficiency in your medical office:
1. Create flow maps.
These provide step-by-step instructions for each office task. For example, flow maps can be created for patient scheduling, referrals and prescriptions.
Include illustrations when applicable to instantly demonstrate a step.
Flow maps standardize office processes for both existing and new staff.
2. Automate tasks.
Repetitive tasks such as patient reminders can easily be automated through online scheduling software. Put together a list of time-consuming daily tasks and search for online software that can manage these.
The time savings of automation can help boost overall office productivity.
"Online scheduling software streamlines office tasks through patient self-scheduling and automated reminders, which also reduce no-shows by almost 70 percent," said Bob La Loggia, CEO of Appointment-Plus scheduling software.
3. Analyze staffing needs.
Your current office staff size may not be adequate to handle additional patients. Not only might this strain your current employees, it could also increase the likelihood of errors or mistakes related to patient visits.
"For those physicians that have not yet begun preparing for this increase in newly insured patients, you may want to start making some changes," said Aubrey Westgate, associate editor at http://www.physicianspractice.com. "The increase in patient demand, coupled with the physician shortage, means you may be scrambling to find the manpower to treat all of these new patients."
A thorough analysis of individual staff capabilities can help determine if additional employees are required.
Learn how Appointment-Plus medical scheduling software can improve efficiency at your practice. Call 800-988-0061. Visit http://www.appointment-plus.com.
#
About Appointment-Plus: Appointment-Plus is the leading provider of online scheduling software for medical offices. It offers patient self-scheduling, reminder notifications that reduce the no-show rate by 70 percent, and robust record-keeping.