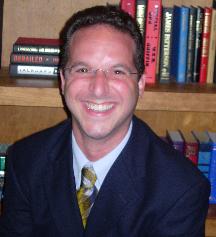 Houston, TX (PRWEB) May 15, 2013
J. Robert Friedberg, DMD, is bringing the Laser Assisted New Attachment Procedure (LANAP) for gum disease treatment to Bellaire patients. A Houston periodontist, Dr. Friedberg is one of only one percent of dental practitioners in the United States that has been trained and certified to offer LANAP to patients. This procedure is a laser gum surgery procedure that is minimally invasive, reduces bleeding, pain, and inflammation, and provides long-term results. LANAP uses the highly selective PerioLase MVP-7 laser to remove bacteria and infected tissue while not harming the healthy tissue or bone.
Many Americans suffer from gum disease in one form or another. In its early stages, it is called gingivitis and is noted by occasionally inflamed gums that may bleed when being brushed. As it advances, it becomes periodontitis and symptoms may include severely inflamed and receding gums or even tooth loss. Traditional gum disease treatment utilized a scalpel to cut away the affected gum tissue, and sutures to hold the remaining gums in place to facilitate healing. LANAP uses the PerioLase MVP-7 laser to kill the bacteria in the periodontal pockets, remove only the infected tissue, stimulate gum re-attachment, and encourage bone regeneration. This procedure has been proven to have positive long-term results.
Since it is a minimally invasive procedure, the periodontist is able to perform LANAP in a relatively short period of time. Most patients experience little discomfort or bleeding either during or after the procedure, resulting in a shortened down time that allows patients to return to their daily routine faster. Patients that thought they could not take the time for periodontal treatment can benefit from this alternative.
While the dental problems related to periodontal disease, such as tooth loss and gum infection, can be quite serious, they are not the only thing at stake. Studies have linked gum or periodontal disease to such issues as stroke, low birth-weight babies, respiratory illness, and other serious health problems. Taking advantage of LANAP for gum disease treatment can help with both the oral health and the overall health of a patient. More information about these issues can be found at http://www.houston-perio.com.
J. Robert Friedberg is a periodontist offering patients personalized dental care for Houston, Texas. Dr. Friedberg received his undergraduate education at Emory University in Atlanta, Georgia and earned a Doctor of Dental Medicine from the University of Connecticut where he also completed a three year residency in periodontology. He is part of one percent of dental professionals providing the most recent FDA cleared laser procedure for gum disease and periodontal treatment. To learn more about Dr. Friedberg and his dental services visit his website at http://www.houston-perio.com and call (281) 674-7754.