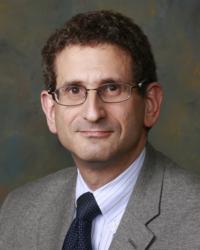 We are proud to have these excellent presenters at BioConference Live
Yorba Linda, CA (PRWEB) May 15, 2013
BioConference Live is a premiere producer of online conferences aimed at covering a variety of science verticals, including Clinical Diagnostics, Genetics & Genomics, Cancer Research & Discovery, and Laboratory Animal Science. Each annual conference is entirely online for easy attendance and free for participants.
BioConference Live presents Michael Mann, Chief of General Thoracic Surgery at the San Francisco VA Medical Center and Professor at the University of California, San Francisco, as a keynote speaker in the upcoming BioConference Live Clinical Diagnostics May 29-31, 2013. This will be the first year for Dr. Mann to join the excellent presentations at BioConference Live. Dr. Mann will be discussing the Molecular Prognosis in the Management of Early Stage Lung Cancer. Survival rates for early stage non-small cell lung cancer (NSCLC) remain unacceptably low compared to other common solid tumors. This mortality reflects a weakness in conventional staging, as 30-45% even of stage I patients harbor undetected metastasis. The need for better discrimination of high-risk patients in both stages I and II NSCLC is underscored by the documentation that adjuvant chemotherapy offers the possibility of cure for occult metastasis of NSCLC. Despite this possibility to improve survival through early intervention, however, many stage II and nearly all stage I patients with occult metastasis still forgo adjuvant chemotherapy because there has been no well-validated means of identifying those patients at highest risk. Dr. Mann will describe a molecular assay that represents a more effective means of implementing the current standard of care and of improving clinical decision-making in patients with early stage non-squamous, NSCLC.
BioConference Live Clinical Diagnostics will also feature presentations from:

Nancy E Lane, MD, Endowed Professor of Medicine and Rheumatology, Director of Musculoskeletal Diseases of Aging Research Group, Director of Academic Geriatric Resource Program, Co-Director of Building Interdisciplinary Research Careers in Women's Health, Co-Director of Center for Translational Research in Osteoarthritis, UC Davis
William Grant, PhD, Founding Director, Sunlight, Nutrition and Health Research Center (SUNARC)
Timothy Hamill, MD, Professor & Vice Chair, UCSF Dept. of Laboratory Medicine; Director, UCSF Clinical Laboratories , University of California San Francisco
James Louis (Jim) Januzzi, Jr., MD, Director, Cardiac Intensive Care Unit, Massachusetts General Hospital
Brian Kelly, MS, Clinical Market Development Lead, Life Technologies
Lorin M Bachmann, PhD, DABCC, Assistant Professor, Department of Pathology, Co-Director of Clinical Chemistry, Director of Chemistry Clinical Trials, Virginia Commonwealth University
Jerry Boonyaratanakornkit, MS, Staff Scientist, Life Technologies
"We are proud to have these excellent presenters at BioConference Live," says Greg Cruikshank, CEO BioConference Live. "They add such value and a great learning experience for attendees."
BioConference Live Clinical Diagnostics provides invaluable educational and networking opportunities for participants. Attendees can receive free continuing education and continuing medical education credits for all conferences. Clinicians, doctors, medical experts, lab directors and professionals from around the world will come together to learn about recent advances in clinical diagnostics and medicine. Topics for the conference are Personalized Healthcare, Pathology, Oncology, Infectious Disease, Laboratory Testing, Cardiology, Diabetes, Point of Care, Molecular Diagnostics, Hematology, Automation, Nutrition, Vitamin D, Allergy, Clinical Research, Mass Spectrometry, and much more.
To register for a BioConference Live conference, visit: http://www.bioconferencelive.com.
About:
Founded in 2009, BioConference Live's vision was to connect the scientific world leveraging a unique virtual platform, discovering meaningful collaborations across geographic boundaries and fields of expertise. BioConference Live has grown into the world's largest producer of virtual events within the Life Sciences and Clinical Diagnostics community. LabRoots is the owner and producer of BioConference Live, and is the leading professional networking website designed to connect all science verticals.
Contact Info:
LabRoots, Inc. Producer of BioConference Live
18340 Yorba Linda Blvd.
Suite 107 PMB 427
Yorba Linda, CA 92886
Phone: 1-714-463-4673
info(at)labroots(dot)com