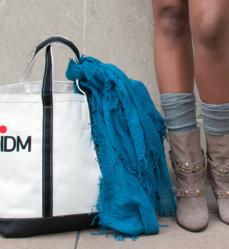 Los Angeles, CA (PRWEB) May 16, 2013
Planning ahead for college brings up questions on topics ranging from financial aid and scholarships to grants and money management for students while they're in fashion school. FIDM/Fashion Institute of Design & Merchandising now offers a new weekly series Paying for College on the school's blog. The column features tips, advice, and helpful links to assist potential students and their parents.
A recent post covered the issue of federal loans and linked to advice from The Wall Street Journal, which explained that many families are convinced that they won't qualify for a federal loan so they only apply for private loans that come with a higher interest rate. However, many federal loans don't have an income limit and even private lenders recommend that borrower's consider federal loans in the college-funding process, regardless of income. FIDM encourages students to fill out a FAFSA and find out for themselves.
Another FIDM blog post looked at the topic of parent loans, commonly called a "plus loan," an undergraduate federal education loan that helps a student pay for tuition, feeds, and other college related expenses. To be eligible, a student must be under 24, and otherwise be a dependent student. The parent or a credit-worthy co-signer or endorser may apply and would be the one responsible for repaying the loan.
FIDM/Fashion Institute of Design & Merchandising is a co-educational, specialized, private college dedicated to educating students for the Fashion, Graphics, Interior Design, and Entertainment industries. Known as a one of the top fashion design schools, FIDM is also a leading graphic design school and digital media college. Visit fidm.edu for more information.