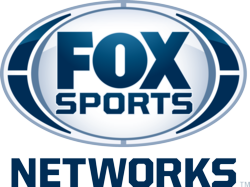 Championship Bull Riding airs on FOX Sports Network (FSN) - check local listings.
Fort Worth, TX (PRWEB) May 16, 2013
Championship Bull Riding (CBR) is gearing up for its second season on FOX Sports Networks (FSN). The 2013 season will premiere May 26th. Check local listings for times.
The CBR on FSN will feature the highlights from 13 events on the "Road To Cheyenne Tour" beginning with the first event in Bossier City, Louisiana and culminating with the World Championships at Cheyenne Frontier Days which will air in August.
Complete CBR on FSN Program Schedule:
May 26 - Bossier City, LA - Eldorado Resort Casino Tuff Hedeman Louisiana Shootout
June 2 - Jackson, TN #1 Championship Bull Riding Bud Light Classic
June 9 - Jackson, TN #2 Championship Bull Riding Bud Light Classic
June 16 - Hobbs, NM Hobbs Tuff Hedeman Championship Bull Riding
June 23 - El Paso, TX CASA Ford Tuff Hedeman West Texas Shootout presented by Sunland Park Racetrack and Casino
June 30 - Lufkin, TX Bull Bash
July 7 - Dodge City, KS Roto-Mix Dodge City Shootout
July 14 - Fort Worth, TX Tuff Hedeman Championship Challenge
July 21 - Las Vegas, NV South Point Vegas Shootout Presented by Boot Barn Benefiting Cox Charities
July 28 - Del Rio, TX #1 George Paul Memorial
August 4 - Del Rio, TX #2 George Paul Memorial
August 11 - Cheyenne, WY #1 CBR World Championship at Cheyenne Frontier Days
August 18 - Cheyenne, WY #2 CBR World Championship at Cheyenne Frontier Days
Re-airs schedule to be announced.
About CBR
Led by bull riding icon, Tuff Hedeman, Championship Bull Riding, Inc. (CBR) is a nationwide, professional bull riding organization. The CBR Tour events are professionally produced live shows designed to be an adrenaline rush the whole family will enjoy. CBR is broadcast primetime, nationwide, on FOX SPORTS NETWORK (FSN) with over 26 weeks of gripping, television seen by more than 14 million viewers annually. Combined with its subsidiary tour, the Horizon Series, CBR will visit over 70 venues throughout the United States reaching more than 250,000 fans in live attendance this year. CBR is the home of THE REAL COWBOY SPORT™ - the best bull riders and bulls in the world. We are committed to the riders, the fans, corporate sponsors, and all those involved in the professional bull riding industry. For more information on CBR, please visit http://www.CBRbull.com or call us today at 817.626.BULL (2855).
About FOX Sports Networks (FSN)
FSN is the nation's leading provider of local sports. Through its 21 owned-and-operated regional networks, FSN produces over 5,000 live local events each year and serves as the regional TV home to more than half of all MLB, NHL, and NBA teams. FSN is also one of the leading national distributors of collegiate sports, televising more than 1,000 events from the Big 12, Pac-12, SEC, ACC, and Conference USA. FSN's nationwide roster of regional sports networks includes FOX Sports Arizona, FOX Sports Carolinas, FOX Sports Detroit, FOX Sports Florida, FOX Sports Indiana, FOX Sports Kansas City, FOX Sports Midwest, FOX Sports New Orleans, FOX Sports North, FOX Sports Ohio, FOX Sports Oklahoma, FOX Sports San Diego, FOX Sports South, FOX Sports Southwest, FOX Sports Tennessee, FOX Sports West, FOX Sports Wisconsin, PRIME Ticket, SportSouth, SportsTime Ohio, and Sun Sports.