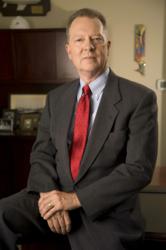 I am honored to be asked to participate. I look forward to sharing ideas with other leaders in our industry
Columbia, MD (PRWEB) May 16, 2013
John Potvin, President of Equity Management, will be participating in a panel discussion May 31, 2013 at the DC MultiFamily Forum. Mr. Potvin will be joined by three other property management industry leaders in a discussion about innovative ways to improve cash flow and NOI through technology. The panel will also discuss the changing roles of property managers and asset managers in today's multifamily industry.
Mr. Potvin, who has been President of Equity Management since 2000, will share recent profitable initiatives the company has undertaken on several properties as well as insights gained during the last decade.
The DC MultiFamily Forum will host former DC Mayor Tony Williams as the morning keynote speaker and is expected to attract more than 400 multifamily investors, owners, developers, and financiers, as well as other industry principals and deal makers. The focus of this event is the enormous development pipeline of multifamily properties in the Mid-Atlantic, with a special emphasis on trends in rents and operations, government effects on the real estate market, as well as a discussion of value-add redevelopment and other higher yield investment opportunities. The daylong event will be held at the Kellogg Conference Center in Washington, DC.
"I am honored to be asked to participate", says Mr. Potvin, "I look forward to sharing ideas with other leaders in our industry."
Equity Management is a leading property management firm, specializing in affordable housing in the mid-Atlantic area with over 10,000 units under management in 8 states. Equity was founded in 2000 and is registered as the 53rd largest affordable tax credit management organization in the United States. The firm has experienced rapid growth and has a wide range of management services to help investors meet their needs.