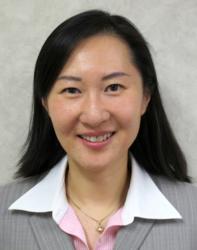 SLEEPY HOLLOW, NY (PRWEB) May 23, 2013
Wei Angela Liu, MD, of Mamaroneck, NY, has joined the staff of Phelps Memorial Hospital Center as Medical Director of Physical Medicine and Rehabilitation. She will direct comprehensive inpatient and outpatient rehabilitation care to patients of all ages and stages of life.
Dr. Liu received her undergraduate degree in biochemistry at Columbia College, honored as a Fu Foundation Scholar for four years. She earned her medical degree at New York University School of Medicine with distinction as a Debrovner Scholar. She subsequently completed an internship in internal medicine at NYU Medical Center and a residency in rehabilitation medicine at NYU Medical Center's world-renowned Rusk Institute of Rehabilitation, where she was selected chief resident. After graduation, Dr. Liu was invited to join the faculty at NYU School of Medicine and began practicing as a physiatrist at the Rusk Institute.
Dr. Liu is an academic physician in the field of rehabilitation medicine who has been published and has delivered presentations internationally. As a faculty member at NYU Medical Center, she teaches and mentors medical students and resident physicians.
Dr. Liu's office is located on the Phelps Memorial Hospital Center campus in the Medical Services Building at 755 North Broadway in Sleepy Hollow, NY. In addition to English, Dr. Liu is fluent in Mandarin and Cantonese. She is accepting new patients in need of rehabilitation care and can be reached at (914) 366-3700.
# # #
Phelps Memorial Hospital Center in Sleepy Hollow, NY is a 238-bed community hospital with 450 medical staff, representing 50 clinical specialties, including rehabilitation medicine. Phelps was the first Westchester satellite for Memorial Sloan-Kettering Cancer Center and is a member of the Stellaris Health Network. http://www.phelpshospital.org