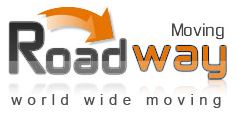 We are very happy to receive this award. It speak volumes about how much pride all of our employees take in their work.
New York, NY (PRWEB) May 15, 2013
New York moving company Roadway Moving has recently been selected to receive the 2013 Best of Manhattan Award in the Moving Companies category. This award is being given by the selection committee at the Manhattan Awards Program.
Every year, this award program identifies companies that have achieved exceptional marketing success in their local community and in their business category. The companies chosen are local Manhattan companies that have enhanced a positive image of small business by maintaining a great service record with their customers and their community. Exceptional companies like NYC movers, Roadway Moving help to make the Manhattan area a great place to work, live and enjoy.
In order to choose the best companies in each category various sources of information were gathered and analyzed by the Manhattan Awards Program. Quality of service was the main focus for selecting the winner of the 2013 Manhattan Award for Moving Company. The winner of the Moving Company Award was determined based on the information gathered both internally and by data provided by third parties.
Spokesperson for the New York City moving company said, "We are very happy to receive this award. It speak volumes about how much pride all of our employees take in their work. Customer care and quality of service is alway our number one priority. We have always said that a happy customer brings more customers, so make sure every customer is happy at the end of each day and you will be successful. We love New York City and all the people that live here and it show in the way we do business."
About Roadway Moving & Storage, a New York City Moving Company
Roadway Moving is located in New York City and specialize in corporate relocation, along with local and long distance residential moves. They offer fast and efficient moving and storage services. Roadway Moving has a lot of experience in moving businesses to where the opportunities are and in the least amount of time.
Roadway moving & Storage is a member of the AMSA and AMSA's ProMover program.
Compared to most residential movers, which are both a residential moving company and commercial moving company, Roadway Moving was strictly a commercial moving establishments. This specialization gives them an edge over the competition by offering faster, safer, and cheaper moving services for businesses. They started getting offers from residential customers through word of mouth, and evolved to become an outstanding residential and commercial moving company.
At Roadway Moving, all the aspects of their moving services; packaging, logistics, storage, and insurance, are geared towards commercial and residential clients.
For more information about NYC movers, Roadway Moving & Storage and their new website please visit http://www.roadwaymoving.com/.
# # #