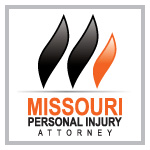 "Most importantly, the $2,750,000.00 judgment will help reimburse my client for his harms and losses. We hope this judgment also sends a strong message that our community will hold those accountable who attempt to place profits ahead of people."
St. Louis, Missouri (PRWEB) May 16, 2013
The St. Louis City Circuit Courts agreed with St. Louis child injury lawyer Christopher Dixon, that $2,750,000.00 was required in order to reimburse a young teen for his eye injury. According to the St. Louis personal injury lawsuit, Case #1222-CC10503, the paintball facility negligently failed to provide the proper safety equipment, training and supervision to their customers.
Plaintiff, Tristen Shepard, was injured when he went to Camo Valley Paintball, owned and operated by Russell Baker and Shirley Heathman, in November of 2010. The evidence at trial showed that as the group of young boys started to arrive, the facility collected their money and threw a large box of equipment in the middle of the floor, telling the 13 year olds to pick what they wanted. "It was a free-for-all" Dixon said.
According to Tristen's trial testimony, by the time he arrived, he was forced to take what was left from the scattered pile of equipment. There was no evidence at trial that the paintball facility provided the young children any assistance, training, or guidance with the equipment whatsoever. Testimony from Tristen confirmed that the goggles he was forced to wear did not fit properly.
The evidence at trial showed that as a result of Tristen's ill-fitting equipment, his goggles fell down under his eye right as another patron shot a paintball. The paintball hit Tristen directly in his naked eye, requiring prolonged care and surgery. The eye injury has left Tristen's vision permanently impaired. Expert reports at trial stated that Shepard's impaired vision will prevent him from obtaining future employment prospects, such as certain military positions and over-the-road truck driving jobs.
"Camo Valley Paintball, through the negligence of Russell Baker and Shirley Heathman, was held accountable for their failure to provide adequate safety equipment, training and assistance to the young boys on their property." Dixon said. Attorney Dixon argued at trial that Camo Valley Paintball was happy to collect their profit from customers, while refusing to take the necessary safety precautions before turning these kids loose with high powered paintball guns. St. Louis Circuit Judge David Dowd awarded Tristen the full $2,750,000.00 requested by lawyer Dixon for Tristen's injuries.
St. Louis accident lawyer Christopher R. Dixon has recovered in excess of $34,000,000.00 in verdicts, judgments and settlements for injury victims. For his efforts, he is recognized as a Top 100 Missouri Trial Lawyer and among the Top 40 Trial Lawyers Under 40 according to the National Trial Lawyers Association. St. Louis personal injury lawyer Chris Dixon is also a Life-Time Member of the Million Dollar Advocates Forum.