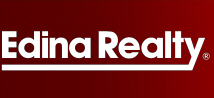 we have every tool that buyers need to find a new home for little money down
Champlin, MN (PRWEB) May 15, 2013
Kris Lindahl of Edina Realty uses technological expertise and several years of on-the-ground experience to help his clients get the best real estate experience possible in this market.
Later this week he is scheduled to release more helpful information on down payment assistance programs.
"I lead a team of agents specializing in down payment assistance loans," Lindahl said, and continued, "we have every tool that buyers need to find a new home for little money down."
The new Minnesota Down Payment Assistance website continues to be updated for faster and more accurate results.
The website, created by Lindahl himself, uses state-of-the-art technology to allow buyers to enter a few pieces of information and receive a real-time email listing the programs they may be eligible for.
"Knowing right away which programs they are eligible for gives buyers the head start they need in this market," Lindahl said.
Lindahl's unofficial title of 'Internet Marketing Specialist' has made him a trusted voice in all-things real estate.
Call Kris and his team now for more information at (763) 634-5895 and visit the Minnesota Down Payment Assistance website to get started today!